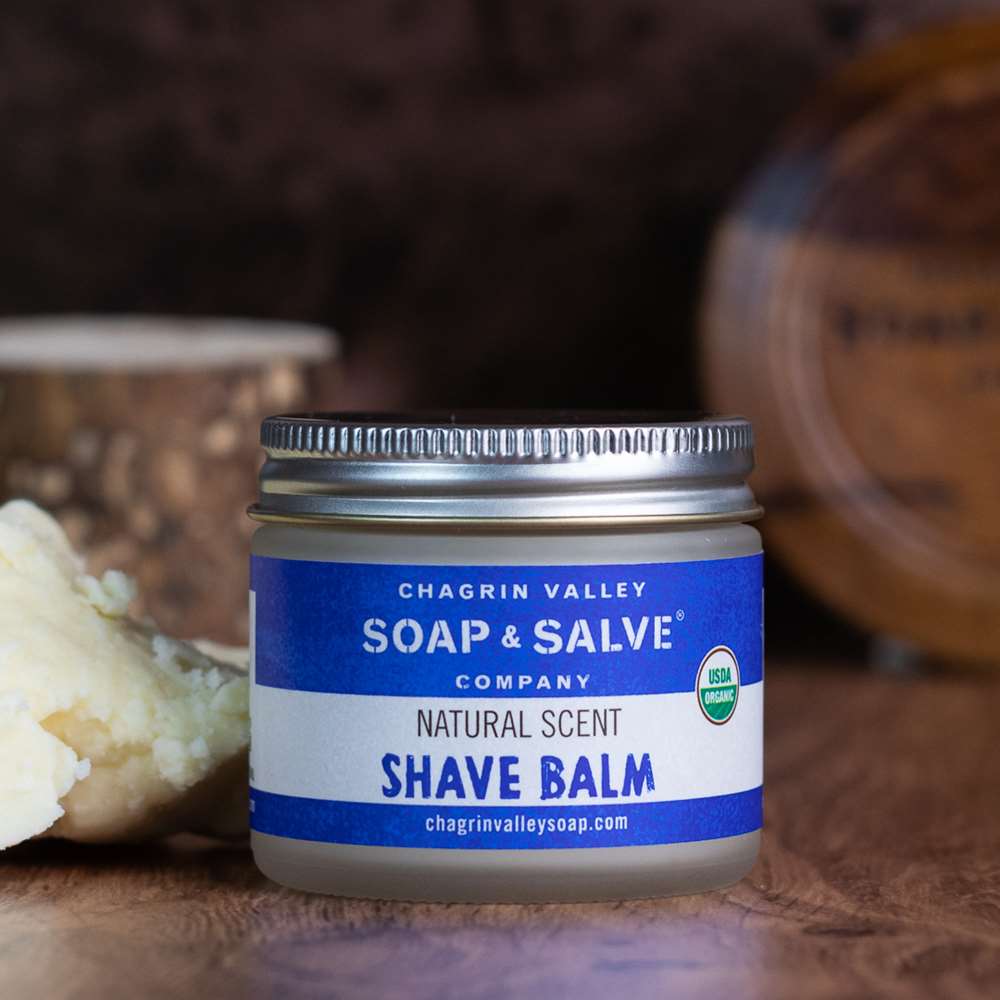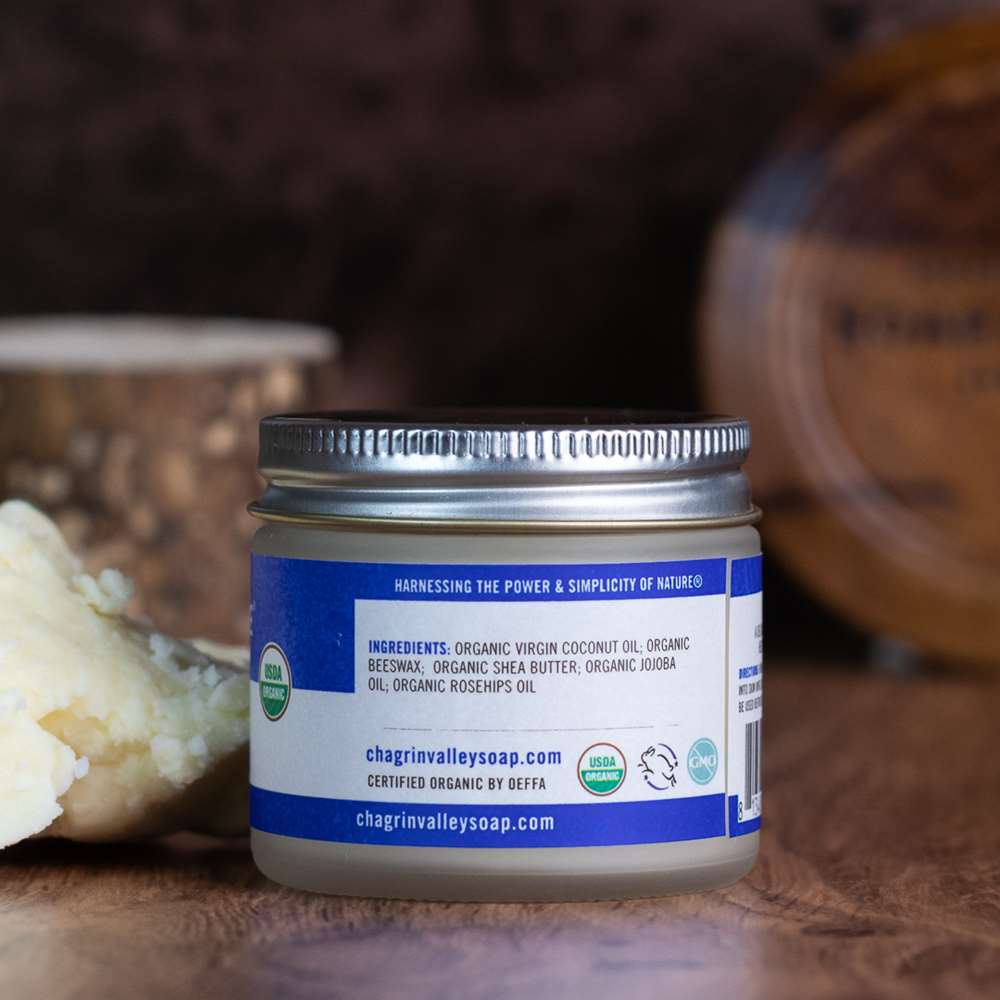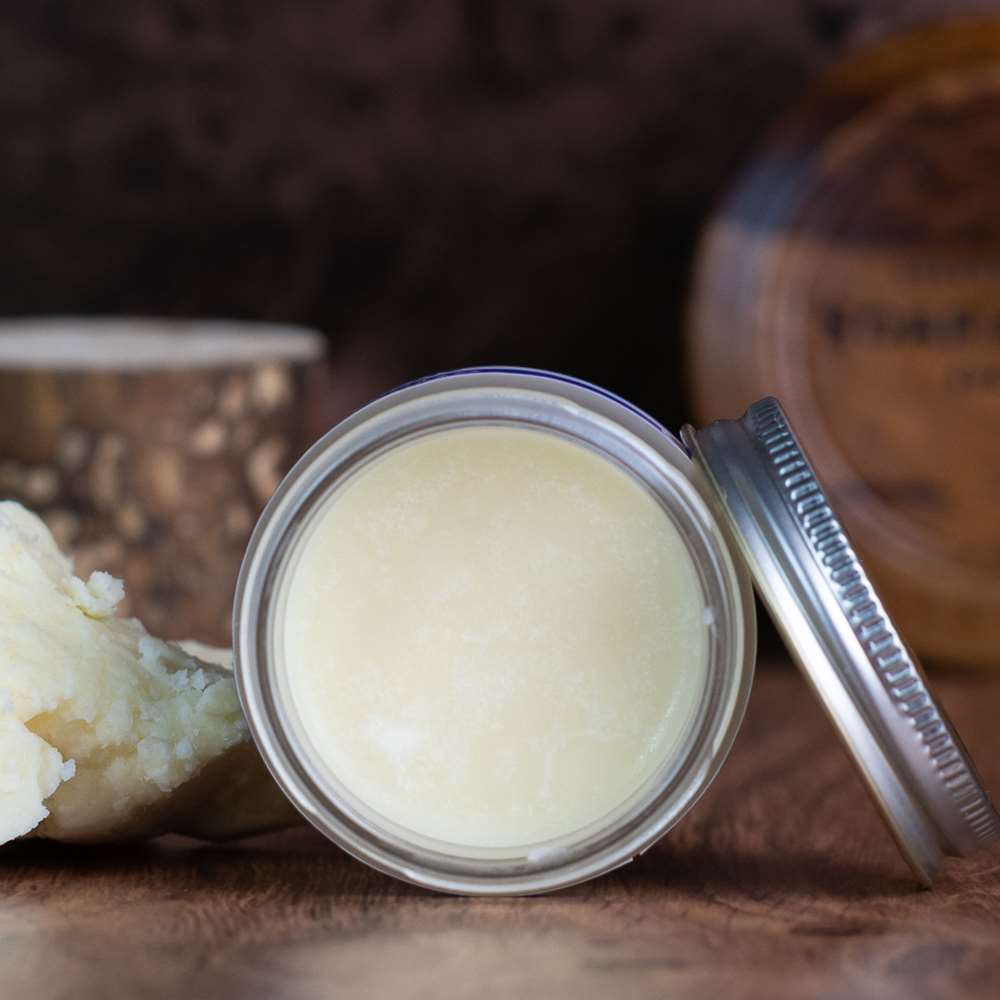 Whether you are clean shaven, have a mustache, a bit of a scruff, or a beard, the skin on your face needs moisturizing. This skin-soothing cream is great as an after shave balm to gently soothe freshly shaven skin or as a beard butter to conditioner the beard. This balm has no added scent, is alcohol-free, and will not dry out sensitive facial skin.
Product Overview

Post-shave irritation is never a good thing. A nourishing after-shave balm can make the difference between a smooth, high-quality shave and one with razor burn and reddish bumps. This creamy, soft solid cream readily absorbs to gently soothe freshly shaven skin with a moisturizing balm that is alcohol-free and will not dry out sensitive facial skin. It is especially great during dry winter months.

This balm is also a great beard (or mustache) butter to moisturize and condition beard hair. Our shave blend contains a bit of beeswax (not as much as a typical beard balm) which helps tame and smooth flyaways to help style and shape the beard.

Virgin Coconut Oil is rich in vitamin E and fatty acids. Easily penetrating, nourishing, emollient, and protective, it is recommended for dry, flaky or irritated skin. It has natural antibacterial and anti-inflammatory properties that help soothe and heal skin after shaving without clogging pores.

Unrefined Shea Butter, a great emollient, is perfect addition to an after-shave or beard balm. It moisturizes, helps fight blemishes, eases itchiness, prevents razor burn, deep conditions the skin and bear, and tames flyaways.

Jojoba Oil has a chemical make-up that resembles that of our own skin sebum (oil). It is considered nature's most effective natural moisturizer. After shaving, it soothes and conditions the skin, leaving it soft and smooth. When used on the beard it softens and conditions unruly hair and imparts a natural shine. Jojoba oil also helps keep beard dandruff at bay and provides relief from itching and flakiness.

Virgin Rosehips Oil is known to calm and soothe inflamed skin. The oil contains oleic and linoleic fatty acids both of which can help retain moisture in the skin and hair, help balance skin oil production, and sooth irritated or inflamed skin.

No added scent
How To Use

As an After Shave Balm

Our shave balms are specifically designed to soothe the sore and irritated skin that occurs after shaving. Even if you don't feel the irritation, the uppermost layer of your skin will have lots of tiny abrasions and micro-cuts from the razor blade.

Right after shaving, rinse your face with cool water.
Gently dry the skin to remove excess water. It does not need to be completely dry--you want it to be a bit damp.
Take a small dime-size dollop of balm and rub it over your fingertips.
Starting from the bottom up, use your fingertips and gently massage the balm into the freshly shaved skin.
Don't forget your neck.
Allow a few minutes for the balm to be fully absorbed.
Reapply after each shave.
The balm may also be

used before shaving to help prevent irritation.

While it might be tempting to slather a thick layer of balm all over your face, especially if it feels irritated, more is not better! The balm should lightly cover all of the freshly shaved skin. If you apply too much, there will be too much to absorb into the skin which can result in a greasy feeling and blocked pores.

If you are unsure how much to use, start small. You can always add more until your learn what your unique face likes.

As a Beard Butter

Our shave blend is a leave-in conditioner that contains a bit of beeswax (not as much as a typical beard balm or wax) which helps tame and smooth flyaways to help style and shape the beard.

The balm ingredients work together to moisturize the skin, soften the beard hair, minimize itchiness, and give your beard a healthy shine.

Our beard butter is also great for mustache hair. Skin under a mustache is often neglected and can easily become dry and flaky.

Whether you are growing a new beard and only have a bit of scruff or your beard is exactly the right length for you, a beard butter does an excellent job keeping both the hair and the skin underneath moisturized.

Beard butter is best applied to a dry or barely damp clean beard.
Our beard butter is quite concentrated and little goes a long way so start with a small amount (about dime size) of beard butter. Obviously your beard length will determine the amount of balm needed, but you can always add more.
Scoop out the dime-size dollop with your finger.
Rub the balm between your hands to warm and soften it.
Apply the beard butter directly to your beard using your hands.
Work your fingers through your beard to distribute the butter evenly and don't forget the skin underneath.
Use a beard comb to distribute butter evenly throughout your beard.
Leave the beard butter in place for a few minutes or until it's fully absorbed.
You can style your beard as usual after the butter is absorbed.

Quick Tips:

Apply beard butter only to clean hair. Using the balm on a dirty beard will lead to buildup that can cause skin irritation and a very unhappy beard.
Be sure to wash your beard to remove the residue from a previous application before applying more beard butter.
More is NOT better. Too much conditioning balm can weigh your beard down, cause excess buildup, and give the beard a greasy look and feel.
Do not combine beard butter with other beard grooming products which can also lead to buildup and greasiness.
We suggest a beard comb since the butter washes out of a beard comb more easily than beard brushes.

If you work a beard butter down to the facial skin, you can use beard butter in place of beard oil. Beard butter is designed to keep your beard hairs hydrated and healthy but can also help the skin underneath your beard. But if you choose to use both, apply the beard oil to the skin first before using beard butter.

If you have very sensitive skin or are simply trying a new product for the first time, we always recommend doing a patch test.

For external use only. Discontinue use if irritation occurs. Best if used within 6 months of opening.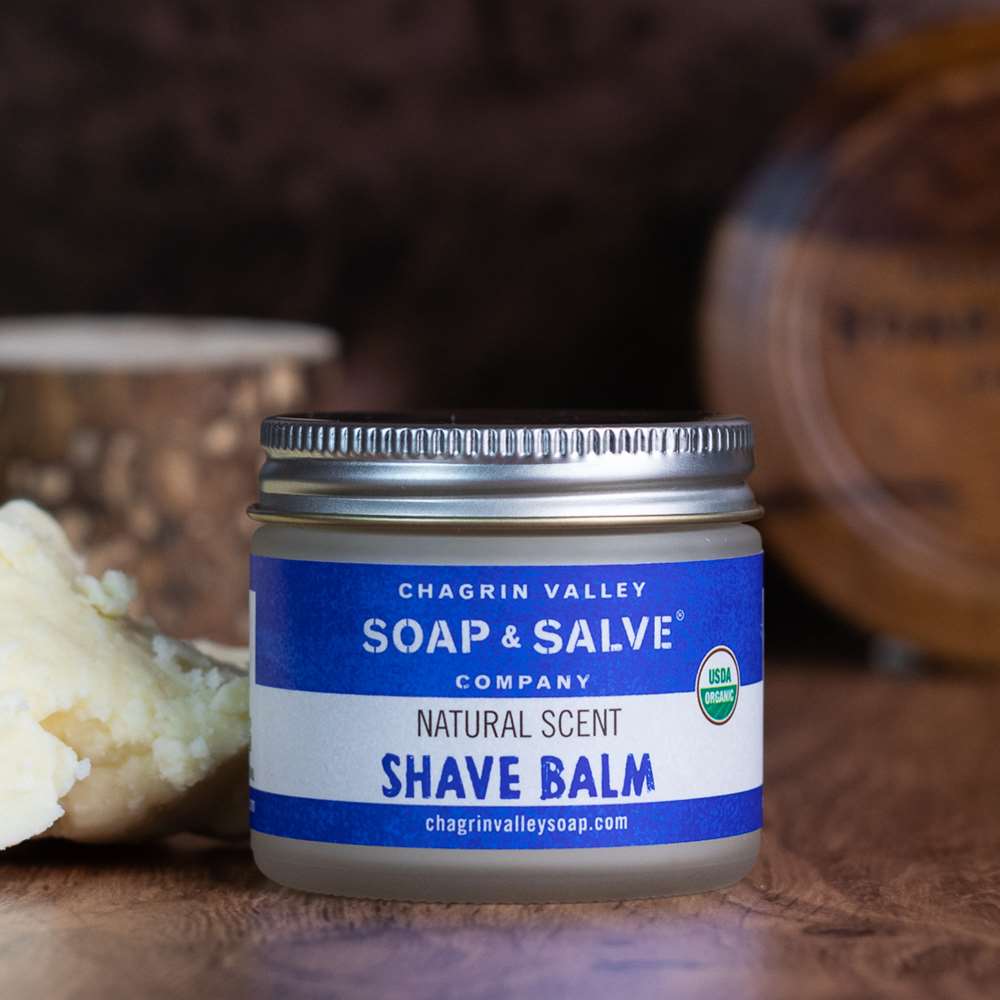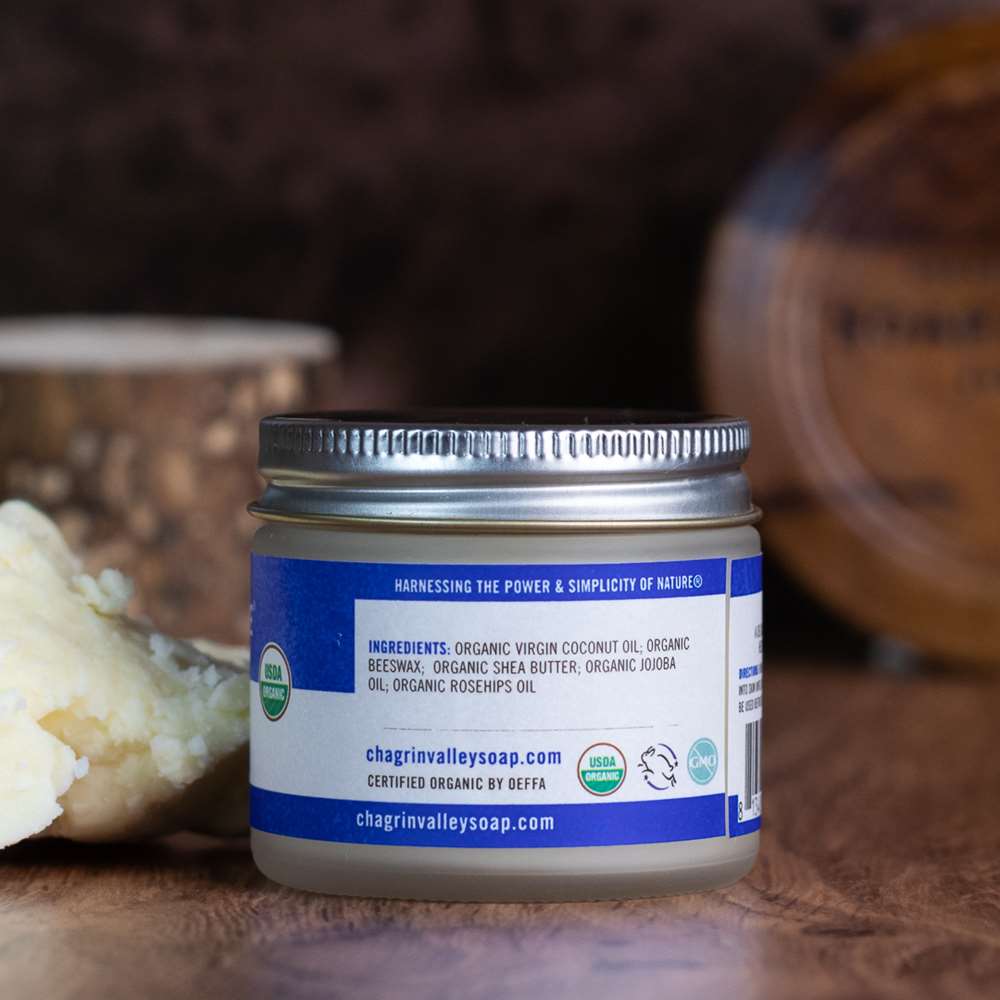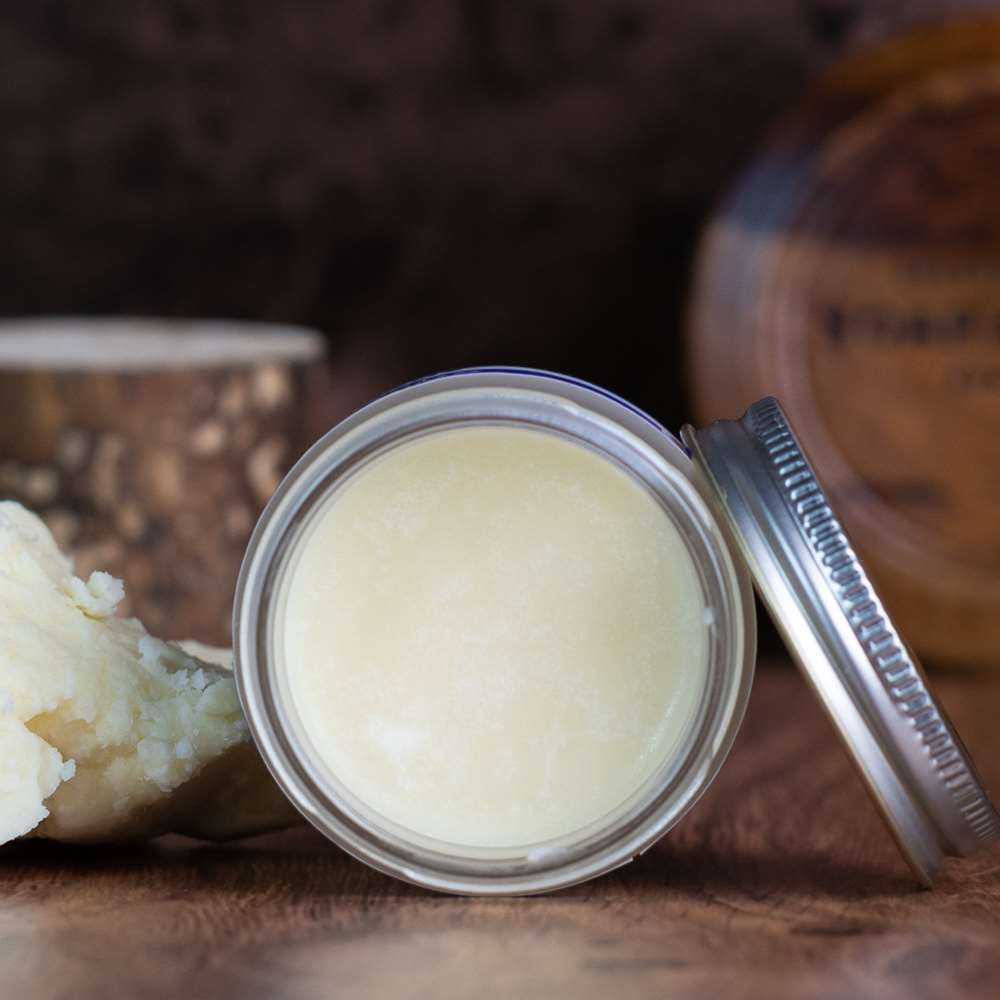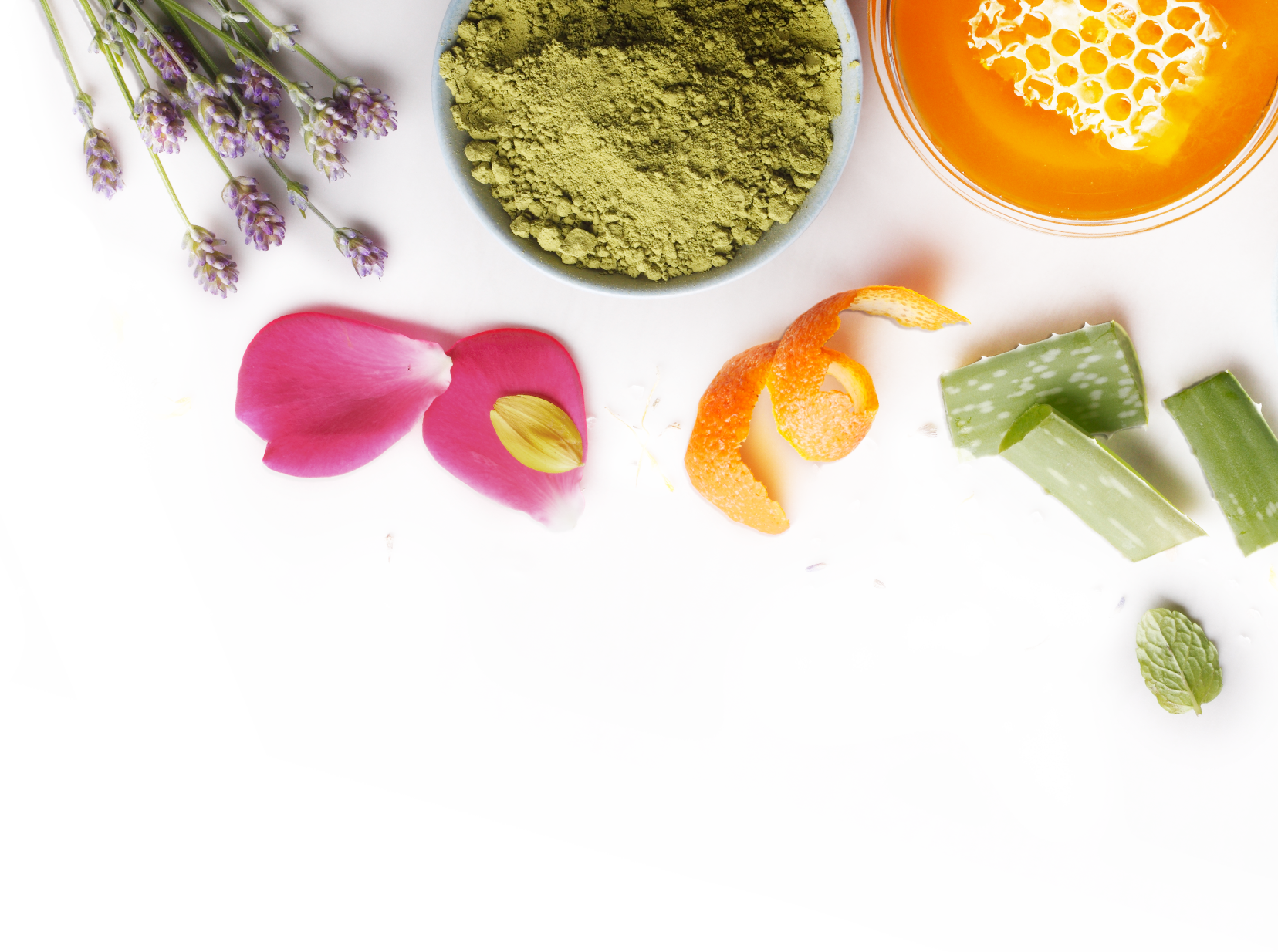 Effective, Feel Good Ingredients
The goal is simple: to Harness the Power & Simplicity of Nature® to cleanse, soothe, heal, and protect your skin and hair!
Our unique formulas rely on moisturizing oils and butters, healing botanicals, and pure essential oils. We choose every ingredient with one end-result in mind….the BEST possible natural skin care for YOU!
Featured Ingredients



All Ingredients:
*Ingredient is Fair Trade Certified
Frequently Asked Questions
What If My Natural Skincare Product Melts in Warm Weather?

Why Do Some Products Melt in Warm Weather?

We do not use synthetic stabilizers or waxes, so our delicate natural products packaged in glass jars and metal tins are sensitive to temperature changes.

While shipping during warm weather seasons presents a real challenge to our natural skin care company, we accept the challenge in order to maintain our standard of natural and nourishing skin care. We hope you agree.

During warm weather, products may soften or even melt as they sit in warm mail trucks, mailboxes, or on front porches.

The quality and healing properties of our products are not affected by melting.

On very sunny or warm days, BEFORE opening the jars or tins, place the items in your refrigerator for a few hours to allow them to harden, just in case they have melted in transit. If you open items, especially those in tins, to check if melting has occurred, they may spill and make a mess!

What To Do About Melting

Cream Deodorants

If you think that your balm-like deodorant is melted or runny, BEFORE opening the jar, pop it in the freezer for 10 - 15 minutes. As it begins to harden give it a stir (so that the solids do not sink to the bottom) and place it back in the freezer until firm!

Sometimes a cream deodorant can melt during warm transit and then slowly re-solidify before you receive it. This melting and slow cooling can result in a grainy feeling. If your deodorant feels grainy, simply melt it, mix thoroughly, and place it in the refrigerator until solid.

Since the stick deodorant are made with more beeswax, they are less sensitive to an increase in outside temperature.

Whipped Body Butters

Place a melted body butter in the refrigerator until firm.

Our hand-whipped process adds tiny air bubbles that increase the volume, just like whipping cream. If a whipped product melts, the air bubbles collapse and the volume is decreased.

So, although the jar was filled to the top initially, there will be less volume in the container (since it has deflated) and the container may actually look half full.

After cooling a melted Whipped Butter will be the consistency of our body balm and is still a great moisturizer.

Sugar Scrubs

If a Sugar Scrub melts, the oil may separate out a bit. Give it a good mix and place it in the refrigerator for about 10 to 15 minutes. As it begins to harden up give it another stir to disperse the sugars and place it back in the refrigerator. Once it's solidified and mixed it will be great to use! Again because it is a whipped product, the container may have less volume when the whipped butters melt.

Read more about melting products and what to do in our blog "Natural Skin Care Products Melt In Hot Weather."

---

View Answer Page
Are Chagrin Valley Ingredients & Products USDA Certified Organic?

Chagrin Valley Soap & Salve is a USDA Certified Organic Company

The most important consideration in any business is its customers. Today's world of misleading claims, false advertising, and simple deception, often leaves consumers trying to discover the truth about personal products and their ingredients.

We want our customers to know that we are

committed to transparency in everything we do.

We want our customers to know that when we say "

organic," we mean it.
We believe that in becoming a USDA Certified Organic company, our customers do not have to wonder if we really use certified organic ingredients or if our organic products are truly organic.
So we choose to be a certified organic company

and abide by the strict standards required for organic certification.

Some of my favorite products are made with ingredients that just do not exist as certified organic. Why? At this time there are no standards created for ingredients specifically used in the personal care product industry. Organic certification of personal care products is based on the organic food standards set by the National Organic Program of the USDA.

But since we are a certified organic company, we are required to submit documentation that even our "non-organic ingredients" were produced without the use of toxic pesticides, genetically modified organisms (GMOs), sewage sludge, or irradiation.

Why Did We Become a Certified Organic Company?

What Do All of the Organic Labels Mean?

---

View Answer Page
I Have Allergies What Natural Skincare Products Are Safe For Me?

Help! I Have Allergies

Trying to choose the right natural soaps or skincare products can be a bit overwhelming especially when you have allergies and/or skin sensitivities.

Since we proudly list every ingredient in all of our products, reading the ingredient list will help to eliminate ingredients that may cause you problems.

We always recommend doing a patch test before using any new products especially if you have sensitive skin or allergies.

We receive so many emails asking for help with allergies, we created categories in our "Help Me Choose" section to provide information for those with allergies or sensitivities to nuts, coconut, shea butter and gluten.

Check out our help me choose pages!!

If you are allergic or sensitive to any of the ingredients in our products, they may cause skin irritation. Even natural ingredients may cause sensitivities.

People with severe allergies--please note: If you have severe anaphylactic-type reactions to ANY of the ingredients in ANY of our products, please do not buy our products. We have dedicated soap rooms and product rooms that are kept meticulously clean, but we cannot guarantee against possible cross-contamination of individual ingredients.

---

View Answer Page
Are Your Products and Ingredients Cruelty Free?

All of Chagrin Valley's natural soap, shampoo bars, and personal care products are certified cruelty-free by Leaping Bunny.

 Chagrin Valley Soap & Salve has been Leaping Bunny Certified since 2013. 

The Leaping Bunny Program was developed in 1996, by The Coalition for Consumer Information on Cosmetics (CCIC), to identify and support companies that are doing their part to help eliminate the unnecessary use and mistreatment of animals to test cosmetic products and ingredients. The CCIC is made up of eight animal protection groups including the Humane Society of the U.S., as well as groups from Canada and Europe.

At Chagrin Valley we do not test our finished products on animals (other than human volunteers). But what about the raw materials, the ingredients we use?

Many products display labels claiming that their finished product is 'not tested on animals' but this does not guarantee that the product ingredients are actually free from animal testing. 

The CCIC Standard is a pledge that a company makes to remove animal testing from all stages of product development. Our pledge to buy ingredients that are cruelty-free is integrated into the purchase agreement for all of our suppliers.

Personal care products displaying the "real" Leaping Bunny logo are certified 'cruelty-free' using the internationally recognized Humane Cosmetics Standards. These rigorous standards require that no animal testing is performed or authorized for finished products or any of the ingredients in any stage of product development by the company, its laboratories or its suppliers after a fixed cut-off date. All Leaping Bunny companies are subject to independent audits and pledge commitments that are renewed on an annual basis.

This annual renewal is a key requirement that sets the Leaping Bunny Program apart from other cruelty-free certification programs. Companies that manufacture products, as well as their ingredient suppliers, must annually recommit to upholding their promise to not conduct animal testing on any finished products, ingredients, or formulations.

Why is this annual commitment renewal important? "Because product formulations change, suppliers come and go, and manufacturers develop innovative lines to meet consumer needs. But we know that compassionate consumers need to be confident that no animal testing is involved in the products they use."

At Chagrin Valley Soap & Salve . . .

we do NOT test our products on animals
we do NOT use ingredients tested on animals
we do NOT sell into markets that require animal testing



The Leaping Bunny Program provides
the best assurance to consumers
that they are making compassionate shopping choices
by purchasing Cruelty-Free skin care!

---

View Answer Page
Do Chagrin Valley Natural Skincare Products Contain GMO's?

Chagrin Valley Soap & Salve is a USDA Certified Organic company.

We are required to submit documentation that ALL of our ingredients, even our "non-organic ingredients," were produced without the use GMOs.

Since the U.S. National Organics Program forbids the use of genetic modification in products to be certified as organic, purchasing organic is a great way to lower your exposure to GMO's.

Genetically Modified Organisms refers to any animal, plant or microorganism that has been changed in a lab at the gene level. It is also known as "genetic engineering."

Read more about "Non-GMO Skin Care Ingredients"

---

View Answer Page
Why Should I Use A Natural Organic Body Cream?

Why use a natural organic body cream . . .

It is Natural

Well, first of all, it's an all-natural product. Commercial lotions are NOT. Our Body Balms and Whipped Shea Butters only contain the ingredients that they need to moisturize your skin.

Creams and lotions formulated with synthetic ingredients often aggravate sensitive skin, exacerbate irritated skin conditions, and trigger allergic dermatitis.

The organic oils and butters we use do NOT contain petroleum based chemicals (Mineral Oil, Petrolatum, Paraffin), chemical emulsifiers (DEA, MEA, TEA), chemical preservatives (Parabens, Urea), Propylene Glycol, artificial colors, or synthetic fragrances.

No Preservatives

Have you ever noticed that when you use your body lotion your skin never stays moist and you find yourself going back to the lotion bottle over and over?

Look at the ingredients. The main ingredient in lotion is water! Once water is added to make a lotion, preservatives are needed to prevent mold and bacteria growth.

No Alcohol or Petroleum Ingredients

Commercial lotions often contain isopropyl alcohol and/or mineral oil. Both of these actually are very drying to your skin. The alcohol gives a temporary sense of coolness due to evaporation.

Mineral oil is a clear, liquid oil with no scent and will not spoil. It is very inexpensive because it is the liquid by-product of the distillation of petroleum to produce gasoline and other petroleum-based products from crude oil. It is found in lotions, soaps, baby oil, cosmetics, and motor oil. Mineral oil

It is great for oiling your wooden cutting boards--but not your skin. Mineral oil does not penetrate to soften. It is difficult to absorb, coats your skin and clogs the pores. If you would like to have healthy skin, stay away from mineral oils, animal fat, petroleum, and synthetic oil based skincare.

It Has So Many Uses

We know that natural body butters make great moisturizing body creams. But here are some other ways we have used these balms and butters:

Get rid of those cracked heels
Gently massage into very dry areas on your face
Soothe and smooth skin after shaving
Add a dollop to your hot bath water instead of using synthetic bath oils
Massage some into your cuticles to soften them
Massage into your lips for a great all natural lip balm

HINT: If you enjoy the application "feeling" of a lotion better than a cream, try massaging our rich Whipped Butters into warm, wet skin after a bath or shower. Wait a few moments and gently pat dry. (Do not rub the skin dry!)

Since a lotion is just a lot of water mixed with oils, a rich natural butter on warm wet skin will have a similar feel.

Remember, the skin is the body's largest organ
and it needs to breathe as part of its
important role in maintaining overall health!

---

View Answer Page