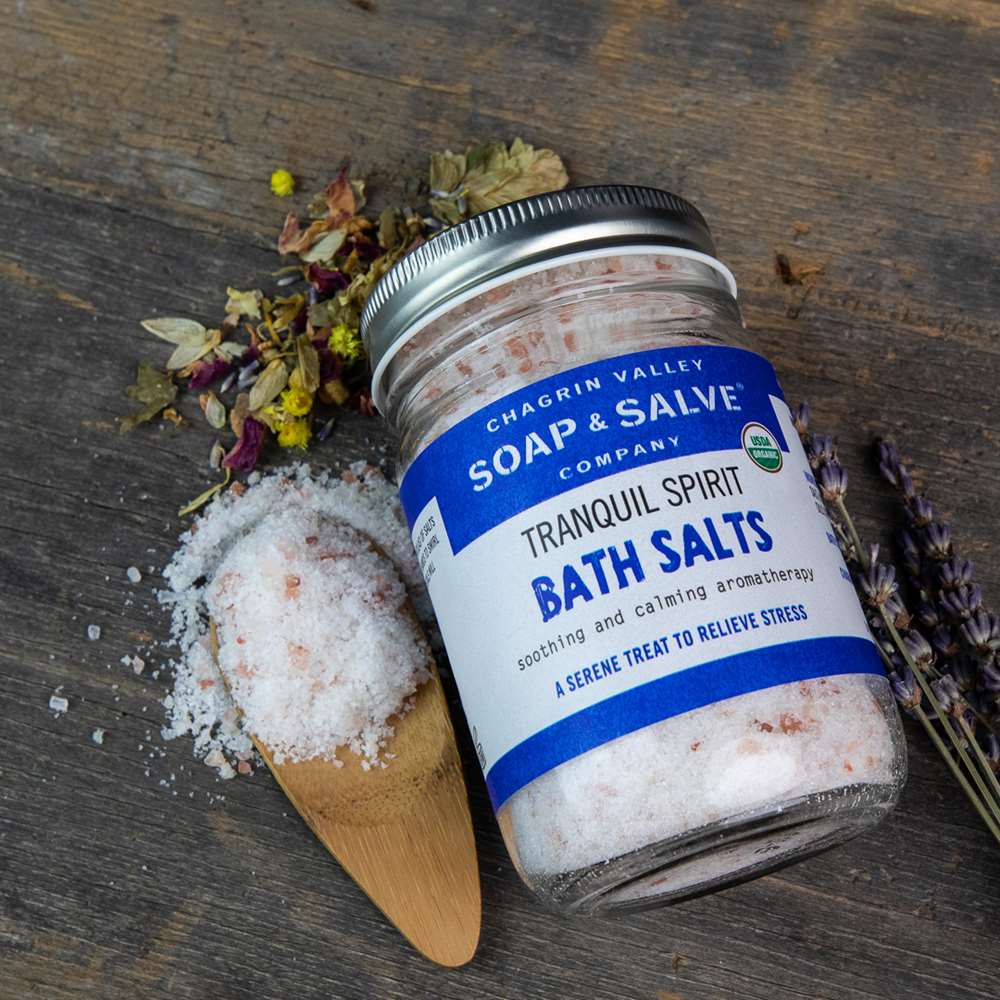 Let your world slow down for just a moment and slip into a state of pure relaxation as your body and mind relish in a calming, mineral-rich salt bath with a serene blend of essential oils.
Product Overview

We call our complex Organic Tranquil Spirit Essential Oil blend our "Relax and Reflect" scent!

Sometimes you just need a moment away from it all. Immerse your body and spirit in serene waters with our Tranquil Spirit aromatherapy bath salt. Allow your mind and body to escape the humdrum of everyday life and to experience a few moments with a sense of peace and well-being.

Natural salt baths help cleanse pores, balance skin oils, and ease muscular pain and joint stiffness. Mineral-rich salts and aromatherapy enhance the natural healing and soothing effects of a warm bath, soften skin, help release stress, relax muscles and stimulate circulation. The essential oil blend has a soothing mix of floral with a hint of citrus that can help calm, ground, and relax your mind and body.

Aromatherapy: The floral and woody scent of Lavender creates a serene and relaxing atmosphere that promotes a restful night's sleep or stress relief at any time. Skin Care: Lavender oil can help ease, soothe and promote the healing of irritated skin conditions. It is useful for acne, oily skin, burns, sunburn, eczema, psoriasis, and insect bites.


Aromatherapy: The penetrating aroma of Ylang Ylang promotes relaxation, calms anxiety, helps improves mood, and stimulates positive feelings. Skin Care: Ylang Ylang is

a balancing oil good for all skin types. Its antiseptic properties make it helpful for acne-prone skin.




Aromatherapy: The uplifting scent of Sweet Orange brightens and warms your mood, calms, clears the mind, and reduces stress. Skin Care: Sweet Orange helps stimulate microcirculation to improve the appearance of dull skin. It balances skin oil production to help oily

and acne-prone skin.
How To Use

Directions:

Pour 3 - 4 heaping tablespoons of salts directly into tub under warm running water
Use hands to swirl the salts into the water
Large and small size crystals dissolve at different rates
Tub sizes vary--so experiment to your liking
Breathe deep and enjoy the aromatherapy
Feel body tension melt away!
Soak for 20-30 minutes and rinse if desired

While salt baths have many beneficial effects, people who are under a doctor's care for any condition should consult their health care provider before taking salt baths.




For more Bath Salt Recipes read our blog: Chagrin Valley Natural Bath Salts & Recipes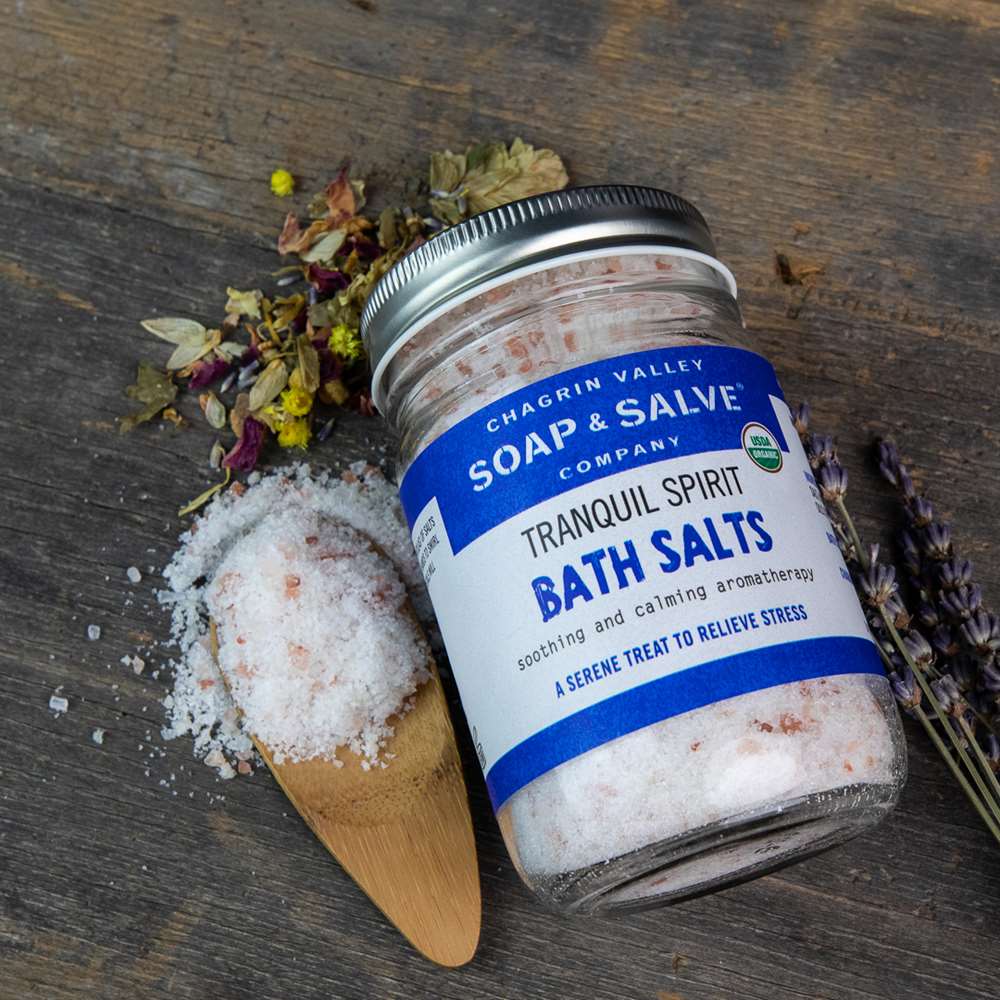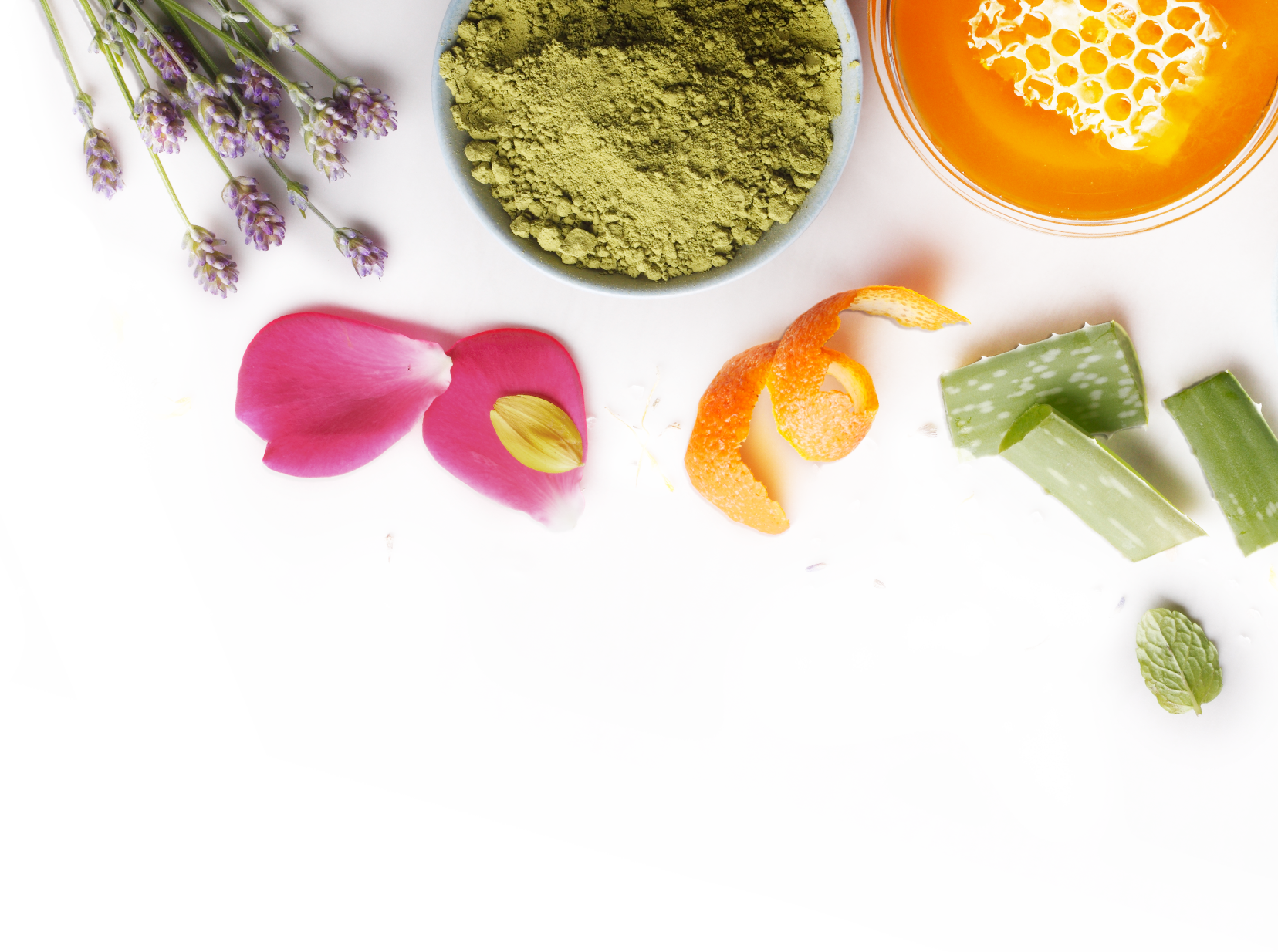 Effective, Feel Good Ingredients
The goal is simple: to Harness the Power & Simplicity of Nature® to cleanse, soothe, heal, and protect your skin and hair!
Our unique formulas rely on moisturizing oils and butters, healing botanicals, and pure essential oils. We choose every ingredient with one end-result in mind….the BEST possible natural skin care for YOU!
Featured Ingredients

Noirmoutier French Grey Sea Salt

Organic Ylang Ylang Essential Oil

Organic Grapefruit Essential Oil
All Ingredients:
Our salts are tested for purity, naturally harvested, untreated and organic compliant.
Frequently Asked Questions
What are essential oils?

What Are Pure Essential Oils?

Have you ever enjoyed the scent of a fragrant flower or herb? The fragrance comes from potent, aromatic compounds called essential oils found in the flowers, stems, seeds, bark, roots, fruits, and other parts of plants. It often requires several pounds of a plant to produce a single bottle of essential oil.

Essential oils not only give plants their unique scents but also help lure plant pollinators and protect plants from insects and other predators.

The chemical composition of essential oils may provide valuable psychological and physical aromatherapeutic benefits for some people.

It is important to note that to be a true essential oil, the oil must be isolated from the plant material by physical means only. Essential oils are NEVER extracted using solvents.

Although synthetic fragrances or "nature identical" oils are available at a much lower cost, only natural plant essential oils will provide any aromatherapeutic benefits.

What Are Essential Oils (Much more detail)

How Essential Oils Are Extracted

Why We Use Only Real Plant Essential Oils?

---

If you are pregnant or under a doctor's care for any medical condition, please consult your healthcare provider before using essential oils.

Pregnancy & Children: We do not provide information on the safety of essential oils during Pregnancy or for use in Children because the available information is very ambiguous and often contradictory. If you're interested in using essential oils during pregnancy or with young children please do your own research and consult your doctor, midwife, or health care professional before use.

---

View Answer Page
Are Chagrin Valley Ingredients & Products USDA Certified Organic?

Chagrin Valley Soap & Salve is a USDA Certified Organic Company

The most important consideration in any business is its customers. Today's world of misleading claims, false advertising, and simple deception, often leaves consumers trying to discover the truth about personal products and their ingredients.

We want our customers to know that we are

committed to transparency in everything we do.

We want our customers to know that when we say "

organic," we mean it.
We believe that in becoming a USDA Certified Organic company, our customers do not have to wonder if we really use certified organic ingredients or if our organic products are truly organic.
So we choose to be a certified organic company

and abide by the strict standards required for organic certification.

Some of my favorite products are made with ingredients that just do not exist as certified organic. Why? At this time there are no standards created for ingredients specifically used in the personal care product industry. Organic certification of personal care products is based on the organic food standards set by the National Organic Program of the USDA.

But since we are a certified organic company, we are required to submit documentation that even our "non-organic ingredients" were produced without the use of toxic pesticides, genetically modified organisms (GMOs), sewage sludge, or irradiation.

Why Did We Become a Certified Organic Company?

What Do All of the Organic Labels Mean?

---

View Answer Page
What Do The Different Organic Symbols Mean?

We use two different organic symbols on our website.

Each symbol has a unique definition!

Organic Labels

The "certified organic" labeling has been developed by the USDA and refers to organic claims and labeling on food and personal care products in the United States. The USDA has very strict guidelines for the percentage of organic ingredients necessary to receive organic certification. Other countries have their own certification procedures, requirements, and standards. Labeling criteria and allowable ingredients differ from those in the US.



The USDA Organic Logo Label can be used on products that meet the standards of the first two tiers of the organic labeling system in which 95 - 100% of the ingredients are certified organic.

Most of our non-soap products fall into this category and display the USDA logo!

The Certified Organic by OEFFA label is used in our company for two reasons . . .

Soaps and Shampoos: These products contain at least 8% of the sodium hydroxide due to the process of soapmaking. Our "organic" soap is about 87% to 92% organic, but the USDA standard states that a product must be made of 95-100% organic ingredients in order to bear the USDA Certified Organic seal shown above. We are also not allowed to use the words "organic soap" on the label.

Wildharvested Ingredients: When using any agricultural ingredient (any ingredient that has a biological origin) that is not certified organic the same labeling rules we use for soap apply.

The USDA rules for proper labeling state that the products may display the certifying agent's logo but not the USDA organic logo. Our USDA certifying agency is OEFFA (The Ohio Ecological Food and Farm Association). Their logo is displayed on our "organic" soaps and shampoos.

Why do some soap companies use the word "organic" on their labels--even though it is against the rules? Click Here to Read More about Rules for Organic Labeling of Soap!

Unofficial Labels

We sometimes use an unofficial symbol for products made with "natural" ingredients that do not meet the criteria for either label above. You may see this type of symbol on products, like the Dead Sea Black Clay, Bamboo Charcoal, and Loofah Pumice Foot Soaps and our Mud & Clay and Rosemary Mint Charcoal Shampoo Bars.

Organic certification is based on organic farming and agriculture standards. As a result, the list of allowable non-agricultural ingredients (like clay, salt, mud etc) is based on raw materials used in agriculture or food production. Unfortunately, ingredients like some Clays, Pumice, Dead Sea Mud and Bamboo Charcoal are not used in farming or food production and thus do not appear on the list.

Although it may seem long, this is really a very brief description. For more detailed information please read, "What Do All Of The Organic Labels Mean?"

---

View Answer Page