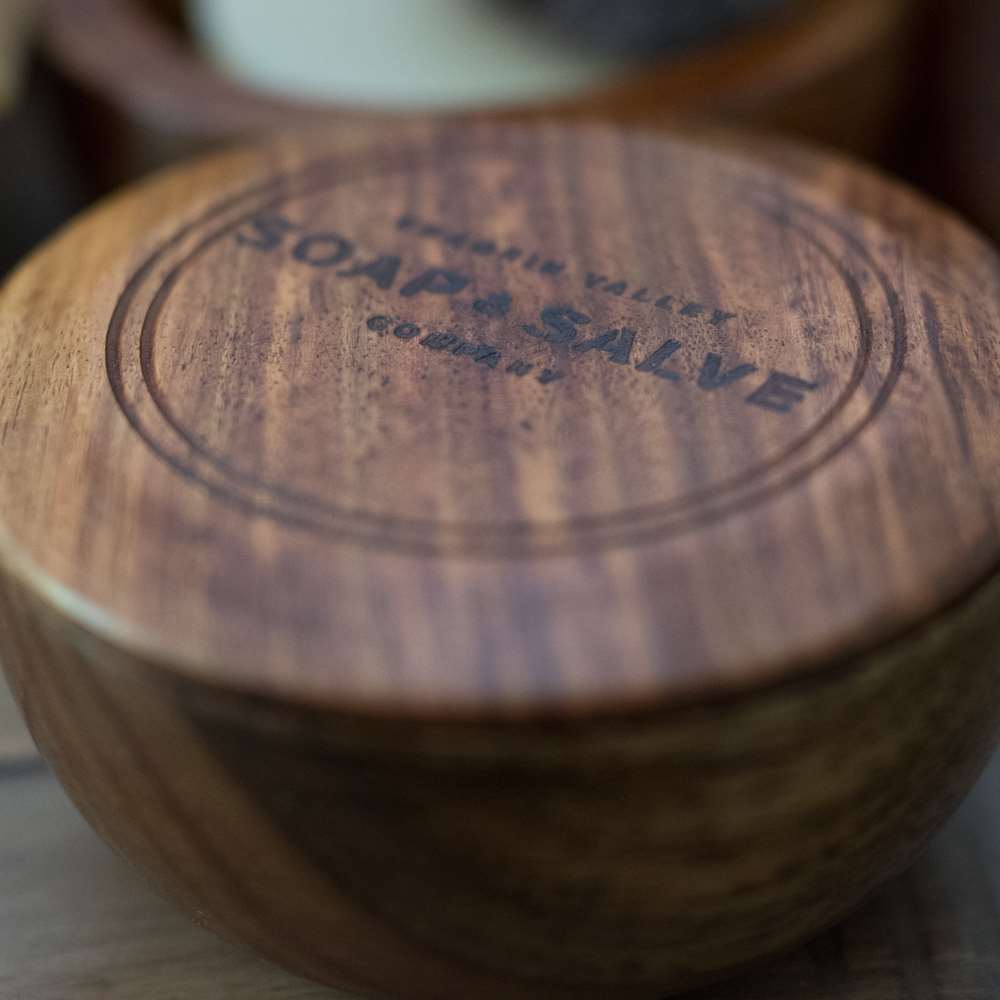 A natural, handmade wooden shave soap bowl made from sustainable wood, a must for any wet shaver who uses shaving soap and brush. 
Product Overview

A timeless natural, handmade, hand-turned wooden shave bowl with a lid made from the wood of the Gum Arabic tree, also known as the Prickly Acacia. It is a fast-growing sustainable tree, that can be quite invasive in nonnative habitats. It is native to the arid and semi-arid regions of the world.

This environmentally-friendly soap bowl is a must for any wet shaver who uses shaving soap and brush.

The bowl comes in a linen drawstring pouch--making a great gift
The bowls are made to fit our shaving soaps which are about 2 3/8 inch in diameter


the total bowl diameter is about 3 3/4 inches
the height is about 1 3/4 inches
the inside diameter is about 3 inches
How To Use

Care:

This wood will retain its natural beauty for a long time if treated properly.

After you have used up a shaving soap, clean the bowl before adding in a new shaving soap puck. 

Handwash only. Wipe clean with mild soap and water and dry thoroughly after cleaning.

If bowl begins to look dry or worn, rub with a small amount of food quality (FDA approved) mineral oil. Unfortunately, vegetable oils will go rancid after a period of time and can become gummy which may create an environment in which bacteria can multiply.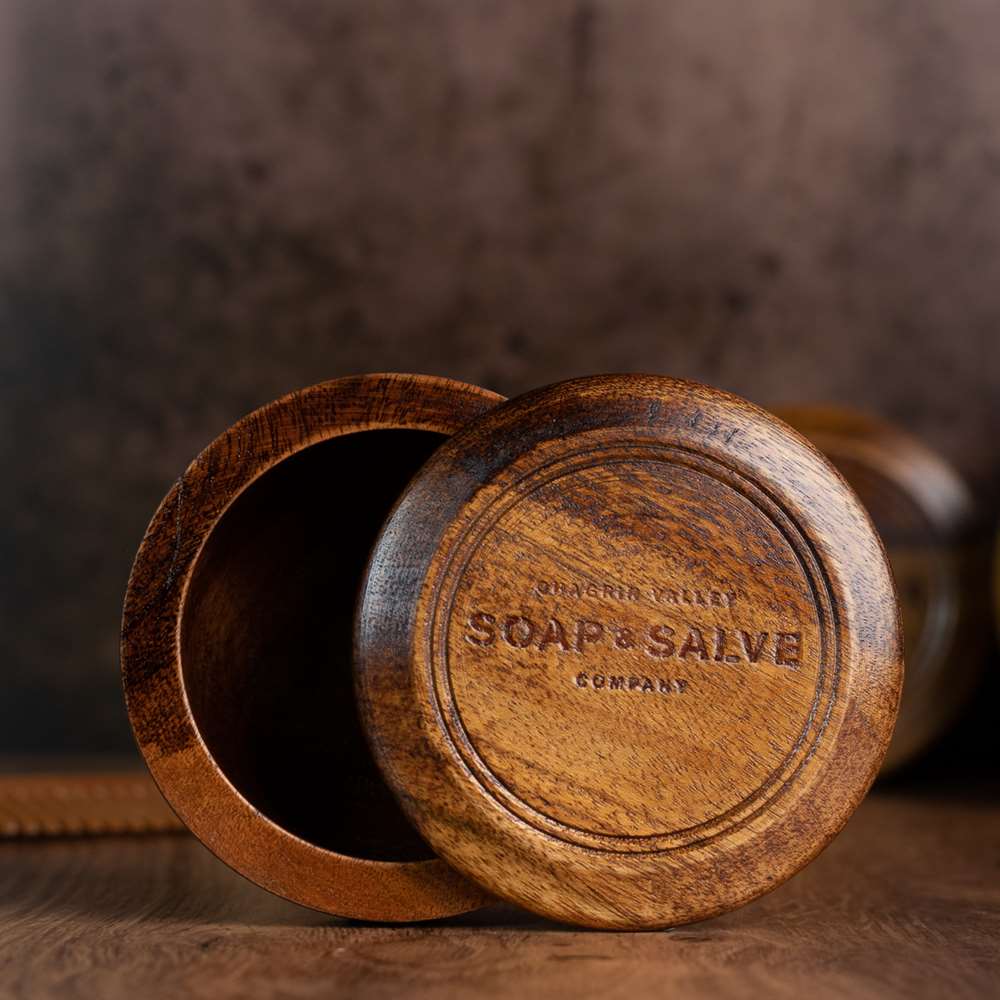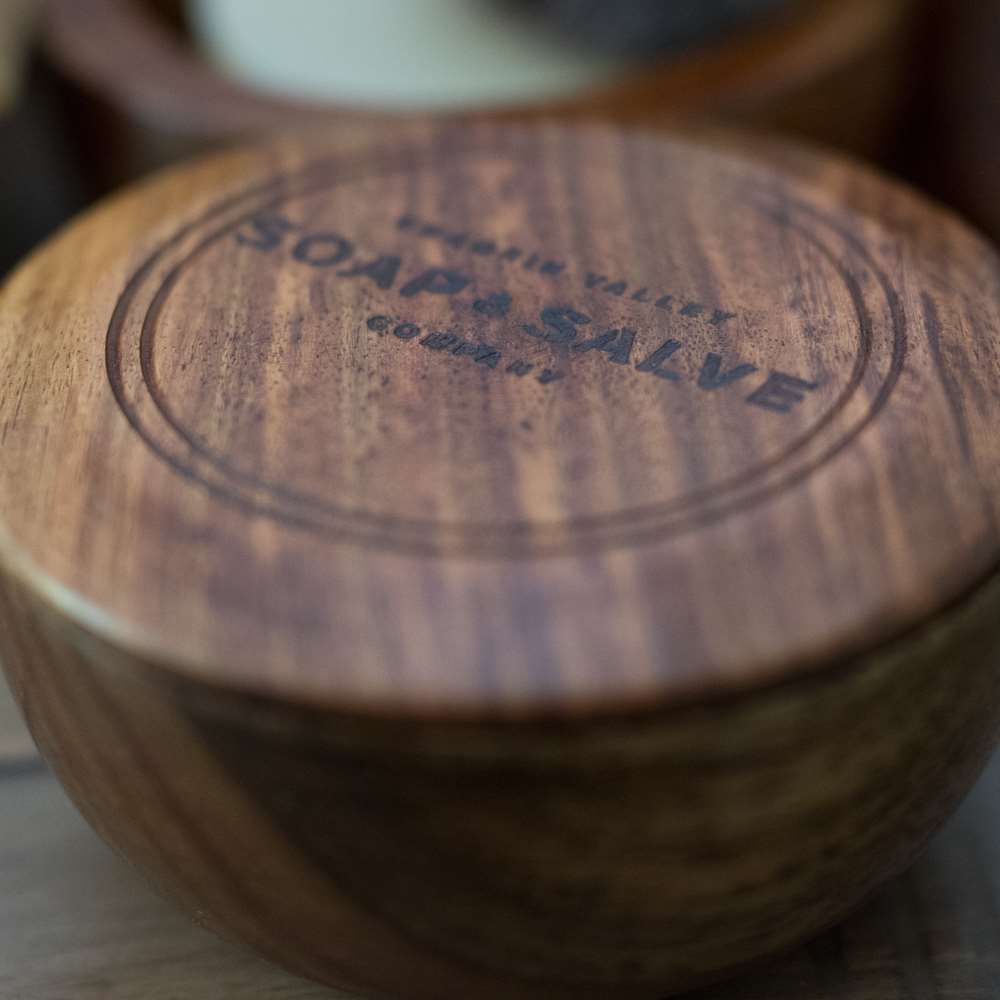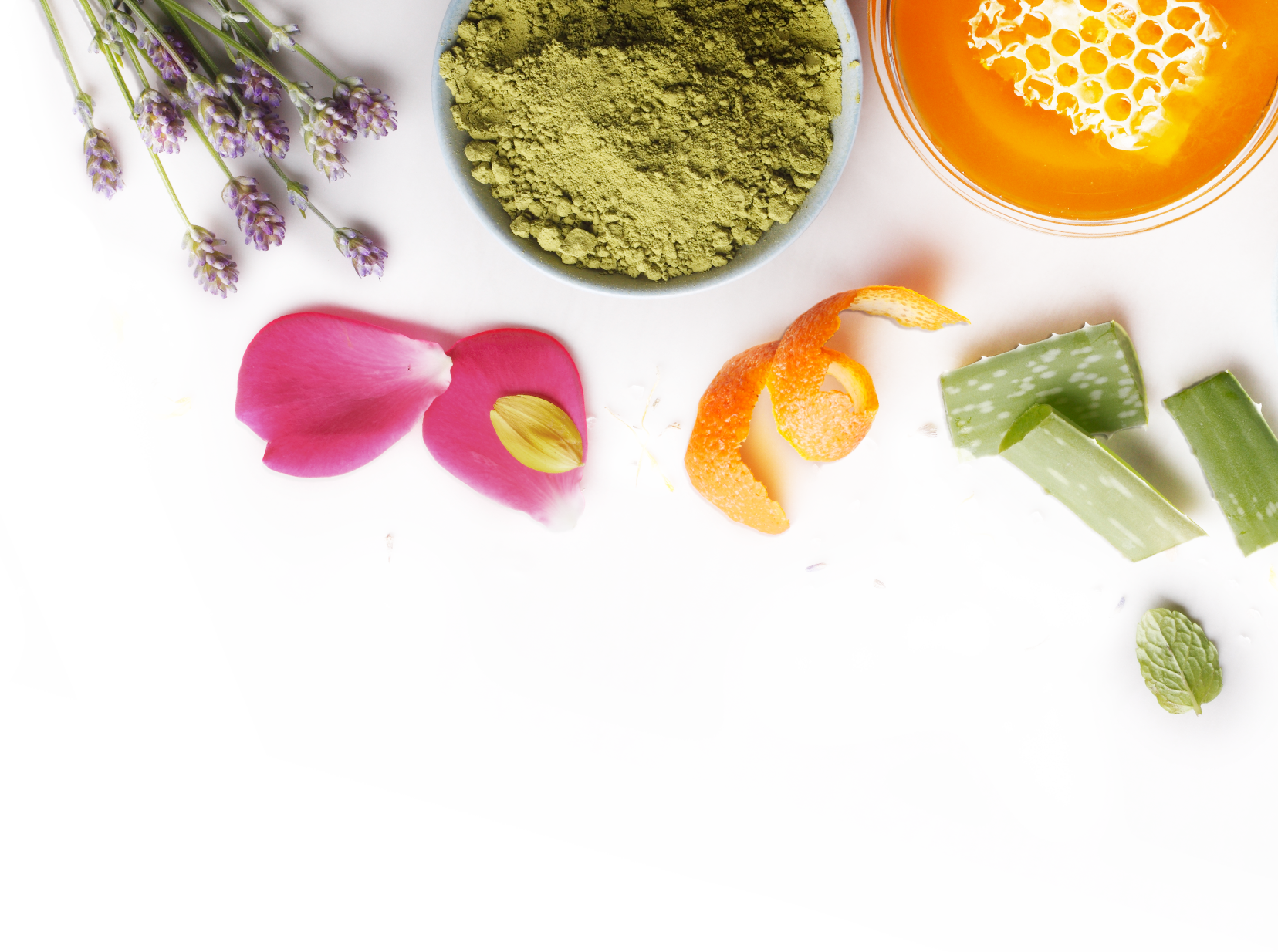 Effective, Feel Good Ingredients
The goal is simple: to Harness the Power & Simplicity of Nature® to cleanse, soothe, heal, and protect your skin and hair!
Our unique formulas rely on moisturizing oils and butters, healing botanicals, and pure essential oils. We choose every ingredient with one end-result in mind….the BEST possible natural skin care for YOU!