More About Baby:
We often wish for that soft, silky baby skin because it seems so perfect. But it needs a lot of TLC. From diaper and heat rashes to eczema and dry patches, baby skin can get irritated quickly.
The delicate skin of a newborn is not mature at birth. It continues to develop over the first year of life and babies have a lot of skin for their small bodies. Compared to an adult, the cells are smaller, the skin is much thinner, and more prone to dryness.
A baby's sensitive skin is also more permeable (allows stuff to pass through) which makes them more vulnerable to any substance applied to the skin.
Clothing, detergents, and baby products that contain synthetic fragrances or dyes can cause dryness, irritation, and rashes on delicate skin.
A baby need simple skin care like gentle organic plant butters and oils that will nourish their young skin as it learns to adapt to its new environment.
Please visit our Product Knowledge Base for tips to help choose Natural Baby Skin Care products.
Related Articles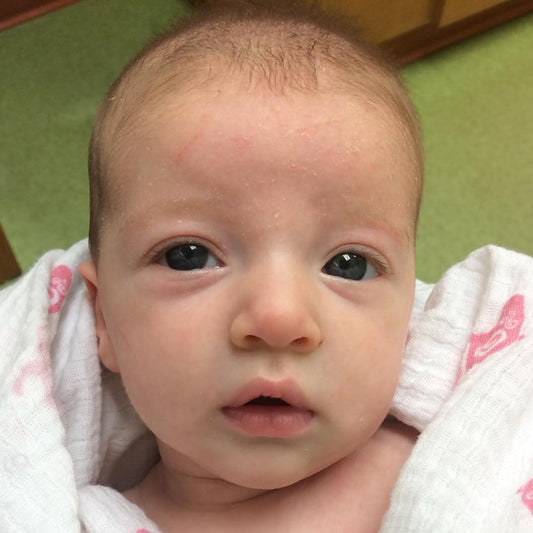 Cradle Cap
Posted on
Cradle cap is very common in young infants. It usually appears on the scalp and the symptoms can vary from simple dandruff-like flakes to oily, yellowish, or brown crusting patches.
Read Post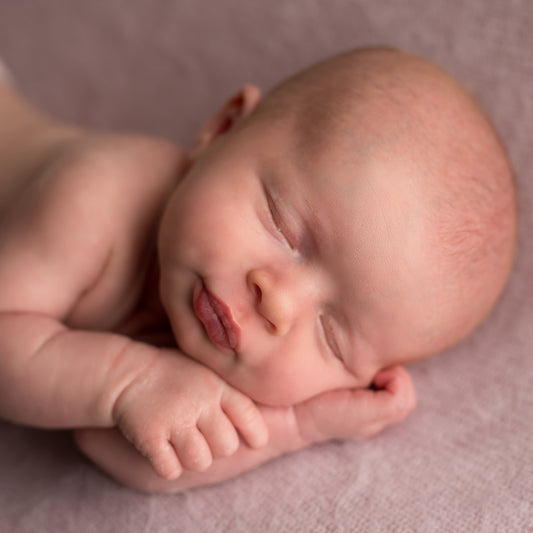 Natural Baby Massage
Posted on
Young babies thrive on touch. Massaging your baby enhances the emotional bond, improves sleep patterns, helps develop sensory awareness, and may help soothe tummies and support digestion.
Read Post