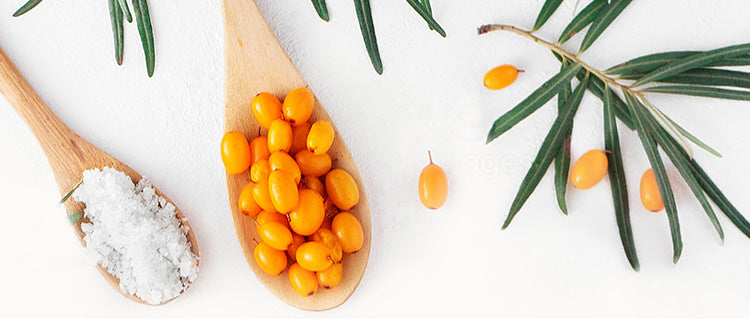 Our Mission is simple:
Harness the Power & Simplicity of Nature® to provide fresh, wholesome, natural products that will nourish the skin and be kind to the planet.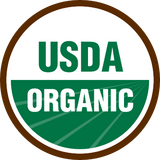 Chagrin Valley Soap & Salve is a small family-owned and operated company that began as a hobby born out of a concern about the synthetic ingredients in skincare products and the adverse effects of these ingredients on our skin, our children and our environment. As a result, we are dedicated to crafting high quality, healthy and effective skin and hair care products made with awesome ingredients.
A product is only as good as the ingredients used to make it.
Our ingredients are USDA certified organic, sustainably produced, cruelty-free and ethically traded.
Every ingredient has a purpose and we will always use the best quality ingredients to make the best safe and effective skincare products available.
All of our recipes are invented, created and manufactured in our facility in Solon, Ohio.
Nothing is outsourced.
We oversee the entire process for every product to ensure maximum freshness, consistency, and perfection.
We do it all ourselves—from start to finish—from our family to yours!
We make products that we love for the people we love, for those who inspire us every single day, and that includes each one of you!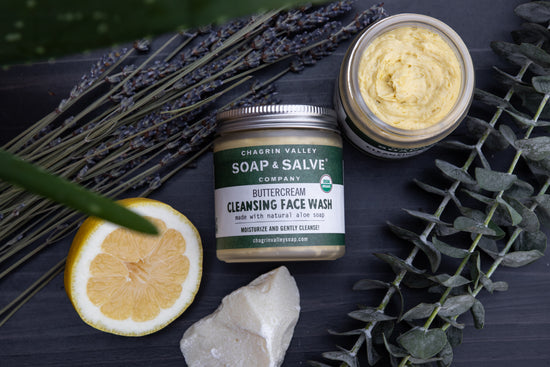 Our Story
Our Story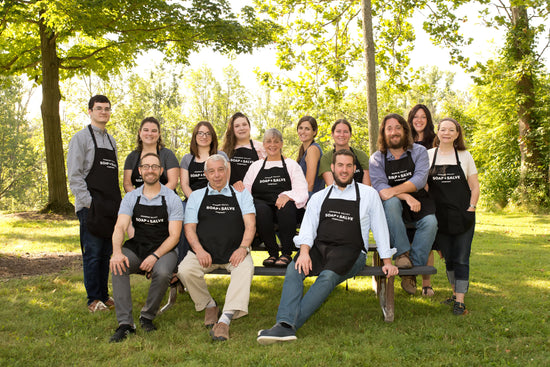 Our Family
Our Family
Our Timeline
Our Timeline
Why Chagrin Valley Soap & Salve
Chagrin Valley is not just another skincare company. We are on a mission to make our customers healthier and our Earth a little greener. We are committed to healthy skin, healthy people, and a healthy planet.
Learn More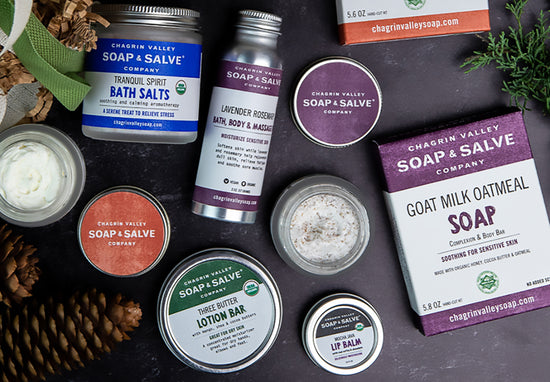 Certified Organic Skincare
Certified Organic Skincare
Environmental Commitments
Environmental Commitments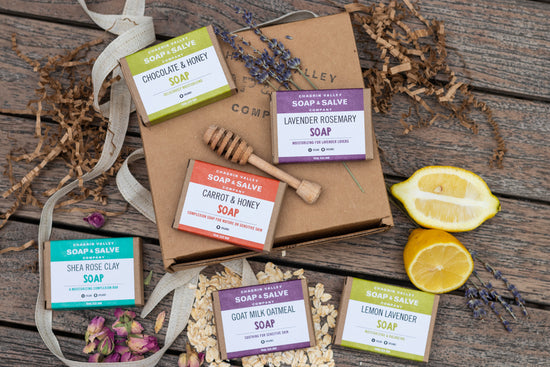 Green Packaging
Green Packaging
What Our Customers Are Saying
Great Company with Great Products
I have been using these products for a few years. What I really like is knowing that there is absolutely nothing in the ingredients that will harm you. Can't say that about most skin products, now can you??
Sarah D.

Verified Buyer
Absolutely the best!
I've tried many products from Chagrin Soap &Salve and love them all! I use the shampoo bars and body creams everyday and find them to be gentle and moisturizing but not greasy, I'll never use anything else on my hair and skin.
Paula R

Verified Buyer
Wonderful quality, quick delivery
I love how consistent the bars are: gentle, cleansing, and always smell great. It's also nice that Chagrin Valley uses USPS for shipping, making every order a fast turnaround.
Tara C

Verified Buyer