An organic spa candle, body balm, and massage oil all in one with a calming essential oil blend that lifts emotions when feeling overwhelmed and inspires positive feelings.
Product Overview

We call our Organic Tranquil Spirit Essential Oil blend our "Relax and Reflect" scent!

An organic spa candle, body balm, and massage oil all in one! The calming essential oil blend, a mix of floral scents with a hint of citrus, helps relax your mind and body and escape the humdrum of everyday life, lifts the emotions when feeling overwhelmed, and quiets the thoughts to help forget the stress of the day.

Rich, warm, and super moisturizing ingredients nourish your skin
Use for an intensive treatment for hands, elbows, feet, or any dry skin places
A fabulously warm, relaxing massage oil
A soothing cream for manicures and pedicures

Moisturizing Ingredients:

Organic Virgin Shea Butter moisturizes and nourishes, and is excellent for dry, damaged, and maturing skin.


Organic unrefined Avocado Oil, a wonderfully hydrating oil, acts as a humectant that draws water molecules to the skin to help retain and preserve the moisture in your skin.


Organic unrefined Cocoa Butter is an excellent moisturizer as it acts as an emollient (softening and soothing to the skin) that adds a protective layer that helps lock in natural moisture to soothe and soften dry, itchy skin.

Aromatherapy

The floral, woodsy scent of Lavender creates a relaxing atmosphere that promotes a restful night's sleep or stress relief at any time.
The penetrating aroma of Ylang Ylang promotes relaxation, calms anxiety, helps improves mood, and stimulates positive feelings.
The uplifting scent of Sweet Orange brightens and warms your mood, calms, clears the mind, and reduces stress.
How To Use

Directions:

To use the massage oil candle, light it and allow it to burn for 5 – 15 minutes until a nice pool of warm oil has formed. During this time the scent of the essential oils will begin to fill the air.

Blow out the flame (I know the picture does not show that--but it looks prettier!) and pour the warm oil directly into your hand and immediately massage into the skin.

The candle melts at just above body temperature. The oils should feel warm, but not hot. The leftover candle will solidify to use another day. Keep wick trimmed to about ¼ inch.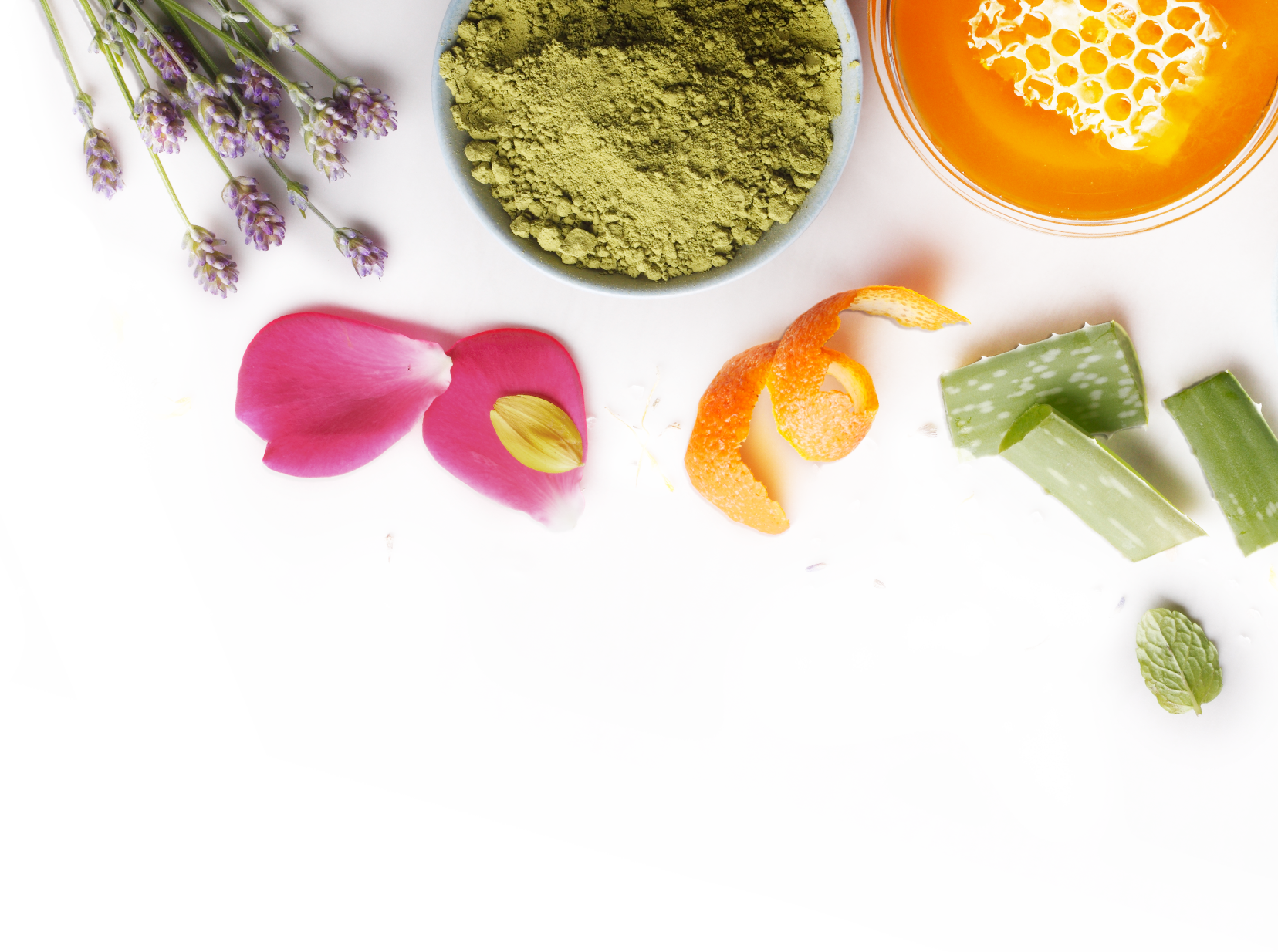 Effective, Feel Good Ingredients
The goal is simple: to Harness the Power & Simplicity of Nature® to cleanse, soothe, heal, and protect your skin and hair!
Our unique formulas rely on moisturizing oils and butters, healing botanicals, and pure essential oils. We choose every ingredient with one end-result in mind….the BEST possible natural skin care for YOU!
Featured Ingredients


Organic Ylang Ylang Essential Oil

Organic Grapefruit Essential Oil
All Ingredients:
,
,
,
,
,
,
,
,
,
,
*Ingredient is Fair Trade Certified
Frequently Asked Questions
What are essential oils?

What Are Pure Essential Oils?

Have you ever enjoyed the scent of a fragrant flower or herb? The fragrance comes from potent, aromatic compounds called essential oils found in the flowers, stems, seeds, bark, roots, fruits, and other parts of plants. It often requires several pounds of a plant to produce a single bottle of essential oil.

Essential oils not only give plants their unique scents but also help lure plant pollinators and protect plants from insects and other predators.

The chemical composition of essential oils may provide valuable psychological and physical aromatherapeutic benefits for some people.

It is important to note that to be a true essential oil, the oil must be isolated from the plant material by physical means only. Essential oils are NEVER extracted using solvents.

Although synthetic fragrances or "nature identical" oils are available at a much lower cost, only natural plant essential oils will provide any aromatherapeutic benefits.

What Are Essential Oils (Much more detail)

How Essential Oils Are Extracted

Why We Use Only Real Plant Essential Oils?

---

If you are pregnant or under a doctor's care for any medical condition, please consult your healthcare provider before using essential oils.

Pregnancy & Children: We do not provide information on the safety of essential oils during Pregnancy or for use in Children because the available information is very ambiguous and often contradictory. If you're interested in using essential oils during pregnancy or with young children please do your own research and consult your doctor, midwife, or health care professional before use.

---

View Answer Page
Why Should I Use A Natural Organic Body Cream?

Why use a natural organic body cream . . .

It is Natural

Well, first of all, it's an all-natural product. Commercial lotions are NOT. Our Body Balms and Whipped Shea Butters only contain the ingredients that they need to moisturize your skin.

Creams and lotions formulated with synthetic ingredients often aggravate sensitive skin, exacerbate irritated skin conditions, and trigger allergic dermatitis.

The organic oils and butters we use do NOT contain petroleum based chemicals (Mineral Oil, Petrolatum, Paraffin), chemical emulsifiers (DEA, MEA, TEA), chemical preservatives (Parabens, Urea), Propylene Glycol, artificial colors, or synthetic fragrances.

No Preservatives

Have you ever noticed that when you use your body lotion your skin never stays moist and you find yourself going back to the lotion bottle over and over?

Look at the ingredients. The main ingredient in lotion is water! Once water is added to make a lotion, preservatives are needed to prevent mold and bacteria growth.

No Alcohol or Petroleum Ingredients

Commercial lotions often contain isopropyl alcohol and/or mineral oil. Both of these actually are very drying to your skin. The alcohol gives a temporary sense of coolness due to evaporation.

Mineral oil is a clear, liquid oil with no scent and will not spoil. It is very inexpensive because it is the liquid by-product of the distillation of petroleum to produce gasoline and other petroleum-based products from crude oil. It is found in lotions, soaps, baby oil, cosmetics, and motor oil. Mineral oil

It is great for oiling your wooden cutting boards--but not your skin. Mineral oil does not penetrate to soften. It is difficult to absorb, coats your skin and clogs the pores. If you would like to have healthy skin, stay away from mineral oils, animal fat, petroleum, and synthetic oil based skincare.

It Has So Many Uses

We know that natural body butters make great moisturizing body creams. But here are some other ways we have used these balms and butters:

Get rid of those cracked heels
Gently massage into very dry areas on your face
Soothe and smooth skin after shaving
Add a dollop to your hot bath water instead of using synthetic bath oils
Massage some into your cuticles to soften them
Massage into your lips for a great all natural lip balm

HINT: If you enjoy the application "feeling" of a lotion better than a cream, try massaging our rich Whipped Butters into warm, wet skin after a bath or shower. Wait a few moments and gently pat dry. (Do not rub the skin dry!)

Since a lotion is just a lot of water mixed with oils, a rich natural butter on warm wet skin will have a similar feel.

Remember, the skin is the body's largest organ
and it needs to breathe as part of its
important role in maintaining overall health!

---

View Answer Page
I Have Allergies What Natural Skincare Products Are Safe For Me?

Help! I Have Allergies

Trying to choose the right natural soaps or skincare products can be a bit overwhelming especially when you have allergies and/or skin sensitivities.

Since we proudly list every ingredient in all of our products, reading the ingredient list will help to eliminate ingredients that may cause you problems.

We always recommend doing a patch test before using any new products especially if you have sensitive skin or allergies.

We receive so many emails asking for help with allergies, we created categories in our "Help Me Choose" section to provide information for those with allergies or sensitivities to nuts, coconut, shea butter and gluten.

Check out our help me choose pages!!

If you are allergic or sensitive to any of the ingredients in our products, they may cause skin irritation. Even natural ingredients may cause sensitivities.

People with severe allergies--please note: If you have severe anaphylactic-type reactions to ANY of the ingredients in ANY of our products, please do not buy our products. We have dedicated soap rooms and product rooms that are kept meticulously clean, but we cannot guarantee against possible cross-contamination of individual ingredients.

---

View Answer Page
Is There an Expiration Date On My Natural Skincare Product?

Product Expiration Dates

We hand make all of our own products in small batches to ensure freshness, consistency, and perfection.

Our products are not made to sit on store shelves for years and years.

Although there are natural preservatives within the chemical structure of many natural ingredients, they not as potent as the synthetic preservatives used in commercial products to prolong shelf-life.

Other than soap, our products are remade every few weeks and none are very old when they are sold. Our non-soap products should be opened within 6 months of purchase.

Since we use no preservatives or chemical stabilizers, the more important question is, "how long will the product last once it has been opened?

Once opened, skin care products become exposed to dirt and microorganisms (bacteria, yeasts, and molds) that are found in the air and on the skin.

As soon as you open and begin to use any product, simply the way in which you use it will affect its lifespan.

So, we use the PAO (period-after-opening) symbol. These symbols are already available on the product pages of our website and we are in the process of adding them to all of our labels.

The POA symbol is a standard symbol that identifies the useful lifetime of a skin care product after it has been opened for the first time.

As you can see from the picture, the symbol is an open jar with a written number and the letter "M" for the word "months."

A product with a "9M" would mean that it is good for 9 months after opening.

Tip: write the date you open a product for the first time on its label so you can keep track of the period after opening.

Our POA number represents our best suggestion. There are many factors that can affect the lifespan of a product. If a product is discolored, has an unpleasant smell or looks odd, the product should not be used and should be discarded.

Each time you place your warm fingers into a tin or jar, you melt some of the butter which can change the consistency of the product.
Fingers also introduce bacteria and other contaminants into the product.
If a product has not been stored properly, for example, if the lid has been left off for long periods of time, the product may 'go off' before the period after opening has passed.
As scented products age, some of the natural essential oil scent may be lost. Pure essential oils just do not have the staying power of synthetic fragrance oils.
Over time, natural colors may also fade.

If you're like me, and you find an old dusty product hiding in a drawer, makeup bag, or even a suitcase from your last trip, you can call us with the lot number and we can verify its age. Obviously, if it seems off in any way, toss it!

Please note: This PAO symbol is widely used in Europe to recommend the length of time a product remains usable after opening, for products that have a shelf-life of at least 30 months. Our products do NOT have a shelf-life of 30 months before opening.

---

View Answer Page