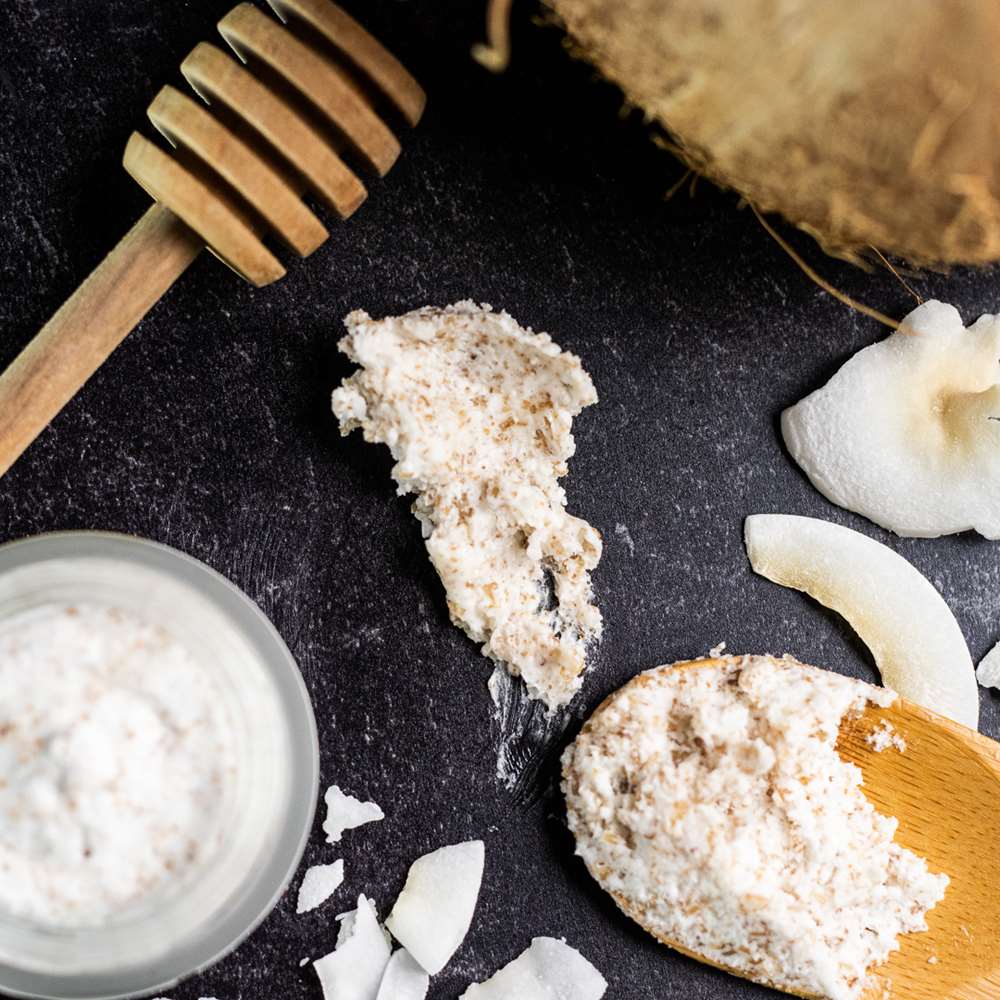 This scrub with the scent of fresh coconut is made with nourishing oils and butters whipped with a medley of fine and coarse grain sugars and honey. Each sugar grain texture provides its own level of exfoliation.
Product Overview

If you love the scent of fresh coconut, you will love this organic body scrub. Exfoliation is one of the simplest ways to stimulate dull, lifeless skin and slough away bumps and flakes for incredibly soft, smooth skin.

Nourishing oils and butters are whipped with a medley of fine and coarse grain sugars and honey. The whipping process creates a scrub that is easy to use without the drippy, oily mess of traditional sugar scrubs.

Exfoliate, massage, and hydrate your skin for a pampering spa experience at home.

Each sugar grain texture provides its own level of exfoliation
Honey and plant oils and butters hydrate, moisturize, soothe and soften skin
Exfoliating helps moisturizers penetrate deeper into your skin for more benefits
Exfoliating helps smooth and brighten skin, giving it an even skin tone and texture
Exfoliating helps slough off dry skin cells and cleans out pores
Also a great scrub for rough, dry hands

Sugar scrubs exfoliate in two ways: the physical "scrubbiness" of the sugar plus the chemical composition of the sugar's AHAs (Alpha hydroxy acids). AHAs loosen the glue-like substances that hold surface skin cells to each other, allowing the dead cells to slough off more easily.
How To Use

Use in bath or shower. Scoop out a bit of scrub into wet hands and massage in small circular motions on wet skin. Pay special attention to rough areas like knees and elbows while avoiding any sensitive areas. Allow the moisturizing scrub to sit on skin for a minute or two for deeper hydration. Rinse with warm water and pat dry.

Since our Pumpkin Sugar Scrub is loaded with moisturizing ingredients you probably will not need to apply a moisturizer. But know your own skin!




Notes:

Tub or shower may be slippery after use, use caution
If you have very sensitive skin or are simply trying a new product for the first time, we always recommend doing a patch test.
For external use only. Avoid contact with eyes. Discontinue use if irritation occurs.
Best if used within 6 months of opening.

This is a preservative FREE product. Do not get water in the container. Please use a small spoon or craft stick to remove the scrub from the jar. Try our bamboo spoon or bamboo spatula for scooping out the scrub!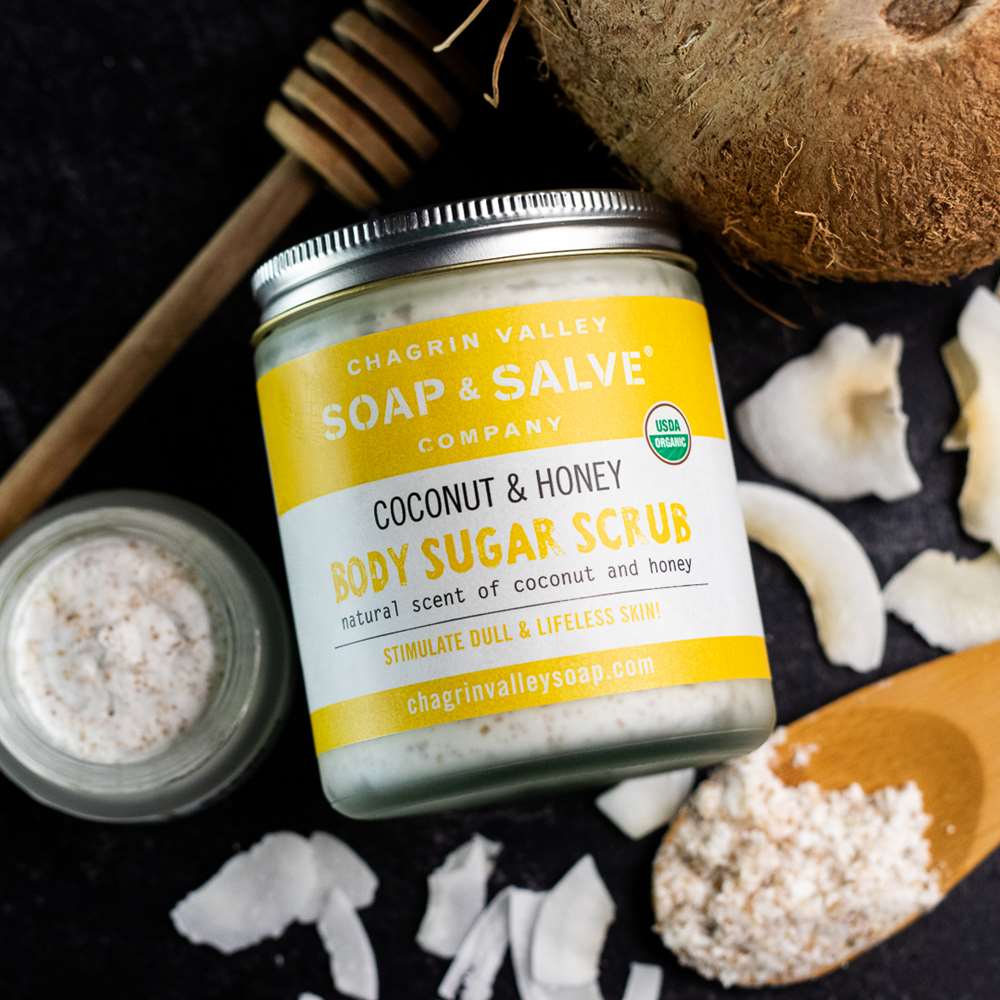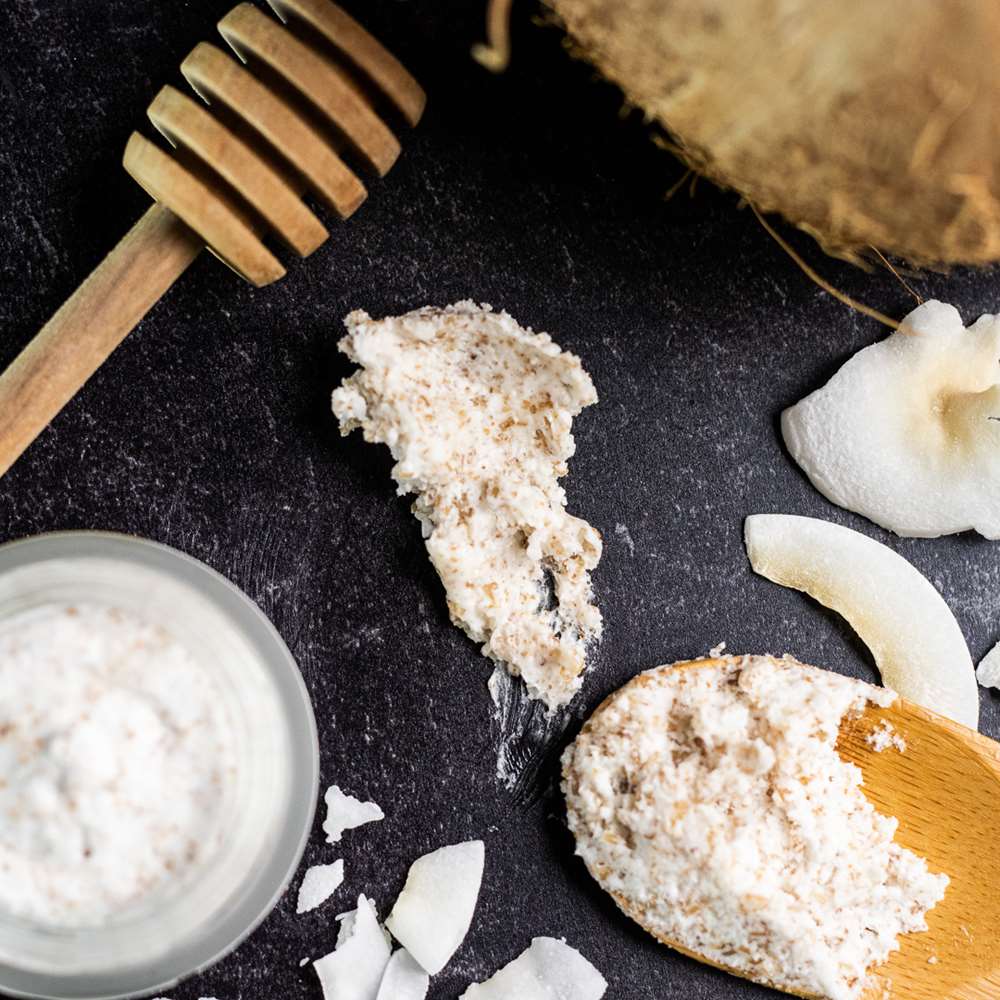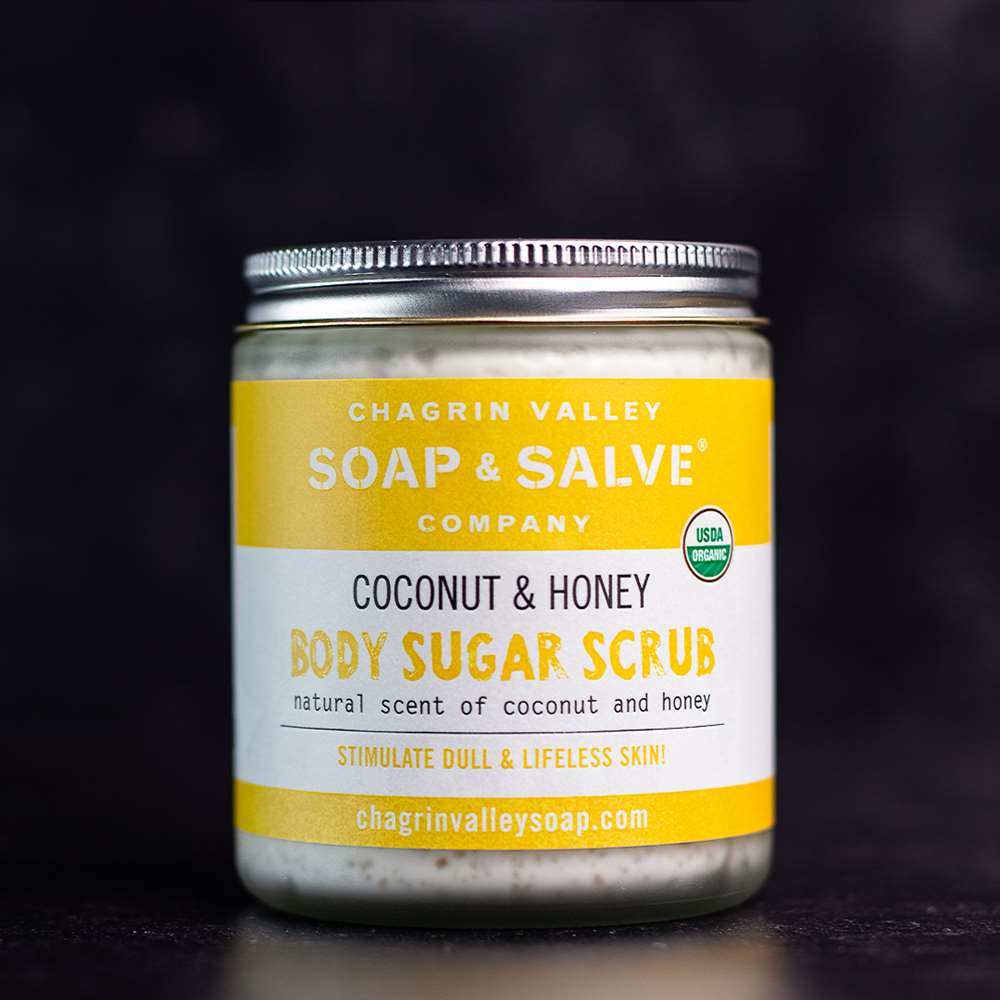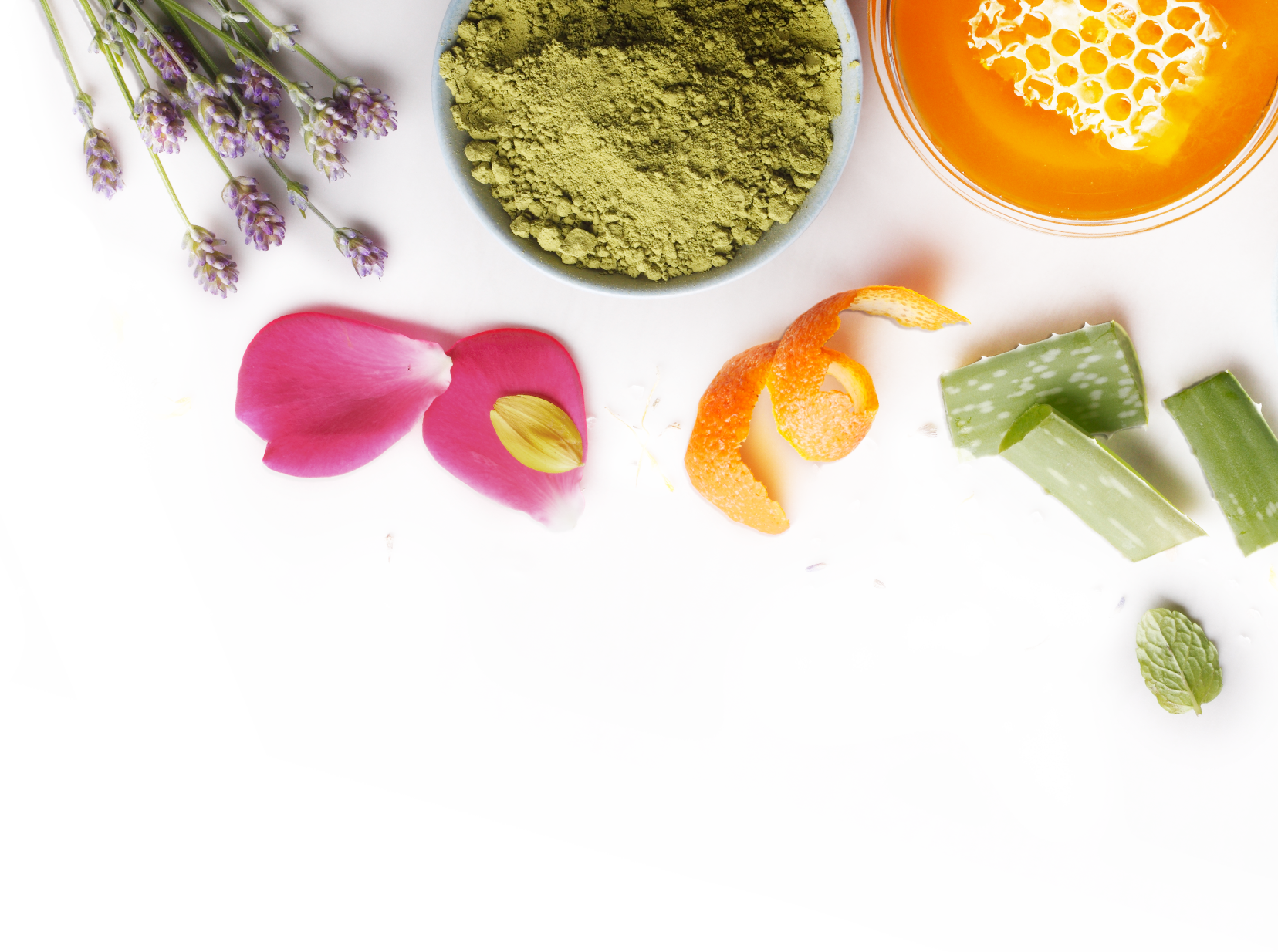 Effective, Feel Good Ingredients
The goal is simple: to Harness the Power & Simplicity of Nature® to cleanse, soothe, heal, and protect your skin and hair!
Our unique formulas rely on moisturizing oils and butters, healing botanicals, and pure essential oils. We choose every ingredient with one end-result in mind….the BEST possible natural skin care for YOU!
Featured Ingredients


Organic Virgin Coconut Oil*

All Ingredients:
All of our sugars are organic, fair trade, and vegan (bone-char free).
*Ingredient is Fair Trade Certified
Frequently Asked Questions
What If My Natural Skincare Product Melts in Warm Weather?

Why Do Some Products Melt in Warm Weather?

We do not use synthetic stabilizers or waxes, so our delicate natural products packaged in glass jars and metal tins are sensitive to temperature changes.

While shipping during warm weather seasons presents a real challenge to our natural skin care company, we accept the challenge in order to maintain our standard of natural and nourishing skin care. We hope you agree.

During warm weather, products may soften or even melt as they sit in warm mail trucks, mailboxes, or on front porches.

The quality and healing properties of our products are not affected by melting.

On very sunny or warm days, BEFORE opening the jars or tins, place the items in your refrigerator for a few hours to allow them to harden, just in case they have melted in transit. If you open items, especially those in tins, to check if melting has occurred, they may spill and make a mess!

What To Do About Melting

Cream Deodorants

If you think that your balm-like deodorant is melted or runny, BEFORE opening the jar, pop it in the freezer for 10 - 15 minutes. As it begins to harden give it a stir (so that the solids do not sink to the bottom) and place it back in the freezer until firm!

Sometimes a cream deodorant can melt during warm transit and then slowly re-solidify before you receive it. This melting and slow cooling can result in a grainy feeling. If your deodorant feels grainy, simply melt it, mix thoroughly, and place it in the refrigerator until solid.

Since the stick deodorant are made with more beeswax, they are less sensitive to an increase in outside temperature.

Whipped Body Butters

Place a melted body butter in the refrigerator until firm.

Our hand-whipped process adds tiny air bubbles that increase the volume, just like whipping cream. If a whipped product melts, the air bubbles collapse and the volume is decreased.

So, although the jar was filled to the top initially, there will be less volume in the container (since it has deflated) and the container may actually look half full.

After cooling a melted Whipped Butter will be the consistency of our body balm and is still a great moisturizer.

Sugar Scrubs

If a Sugar Scrub melts, the oil may separate out a bit. Give it a good mix and place it in the refrigerator for about 10 to 15 minutes. As it begins to harden up give it another stir to disperse the sugars and place it back in the refrigerator. Once it's solidified and mixed it will be great to use! Again because it is a whipped product, the container may have less volume when the whipped butters melt.

Read more about melting products and what to do in our blog "Natural Skin Care Products Melt In Hot Weather."

---

View Answer Page
I Have Allergies What Natural Skincare Products Are Safe For Me?

Help! I Have Allergies

Trying to choose the right natural soaps or skincare products can be a bit overwhelming especially when you have allergies and/or skin sensitivities.

Since we proudly list every ingredient in all of our products, reading the ingredient list will help to eliminate ingredients that may cause you problems.

We always recommend doing a patch test before using any new products especially if you have sensitive skin or allergies.

We receive so many emails asking for help with allergies, we created categories in our "Help Me Choose" section to provide information for those with allergies or sensitivities to nuts, coconut, shea butter and gluten.

Check out our help me choose pages!!

If you are allergic or sensitive to any of the ingredients in our products, they may cause skin irritation. Even natural ingredients may cause sensitivities.

People with severe allergies--please note: If you have severe anaphylactic-type reactions to ANY of the ingredients in ANY of our products, please do not buy our products. We have dedicated soap rooms and product rooms that are kept meticulously clean, but we cannot guarantee against possible cross-contamination of individual ingredients.

---

View Answer Page
Is There an Expiration Date On My Natural Skincare Product?

Product Expiration Dates

We hand make all of our own products in small batches to ensure freshness, consistency, and perfection.

Our products are not made to sit on store shelves for years and years.

Although there are natural preservatives within the chemical structure of many natural ingredients, they not as potent as the synthetic preservatives used in commercial products to prolong shelf-life.

Other than soap, our products are remade every few weeks and none are very old when they are sold. Our non-soap products should be opened within 6 months of purchase.

Since we use no preservatives or chemical stabilizers, the more important question is, "how long will the product last once it has been opened?

Once opened, skin care products become exposed to dirt and microorganisms (bacteria, yeasts, and molds) that are found in the air and on the skin.

As soon as you open and begin to use any product, simply the way in which you use it will affect its lifespan.

So, we use the PAO (period-after-opening) symbol. These symbols are already available on the product pages of our website and we are in the process of adding them to all of our labels.

The POA symbol is a standard symbol that identifies the useful lifetime of a skin care product after it has been opened for the first time.

As you can see from the picture, the symbol is an open jar with a written number and the letter "M" for the word "months."

A product with a "9M" would mean that it is good for 9 months after opening.

Tip: write the date you open a product for the first time on its label so you can keep track of the period after opening.

Our POA number represents our best suggestion. There are many factors that can affect the lifespan of a product. If a product is discolored, has an unpleasant smell or looks odd, the product should not be used and should be discarded.

Each time you place your warm fingers into a tin or jar, you melt some of the butter which can change the consistency of the product.
Fingers also introduce bacteria and other contaminants into the product.
If a product has not been stored properly, for example, if the lid has been left off for long periods of time, the product may 'go off' before the period after opening has passed.
As scented products age, some of the natural essential oil scent may be lost. Pure essential oils just do not have the staying power of synthetic fragrance oils.
Over time, natural colors may also fade.

If you're like me, and you find an old dusty product hiding in a drawer, makeup bag, or even a suitcase from your last trip, you can call us with the lot number and we can verify its age. Obviously, if it seems off in any way, toss it!

Please note: This PAO symbol is widely used in Europe to recommend the length of time a product remains usable after opening, for products that have a shelf-life of at least 30 months. Our products do NOT have a shelf-life of 30 months before opening.

---

View Answer Page