A beautiful accessory set for facial clay mask application consisting of a wooden mask bowl, an olive wood mask applicator brush and a bamboo mixing spoon.
Product Overview

Our Clay Face Mask Accessory Bundle is designed especially for mixing and applying your powdered masks.

When mixing facial clay with water, it is recommended that you do not use metal. The quick and simple reason -- when clay comes into contact with water the clay is "activated" and contains negatively charged ions which may be affected by ions present in metal utensils.

The set includes:

A handcrafted, hand-turned Sheesham wood clay mixing bowl the perfect size for mixing just the right amount of clay for your entire face.


A handcrafted, hand-turned Olive wood clay mask applicator brush that is wonderfully soft on your skin and designed for applying and smoothing your facial masks.


A small bamboo mixing spoon crafted from renewable eco-friendly bamboo included for measuring and mixing your mask.


The set comes in a reusable linen drawstring pouch.

To ensure the most hygienic mask application, scoop the clay from the jar using the bamboo spoon, place into the wooden bowl, add water and mix well with the mixing spoon.

Use the applicator brush to apply the mask to the face and neck. Clean the set after each use with warm soapy water and air dry.

* Powdered Clay Mask sold separately
Care Tips

How to Care for the Wooden Clay Mask Bowl

This wood will retain its natural beauty for a long time if treated properly.

Extreme changes in temperature, humidity and dryness will affect wood. Store away from heat and sunlight in a well-ventilated area.

Clean the set after each use with warm soapy water. Hand wash only and dry thoroughly after cleaning.

Never put in a dishwasher or refrigerator. 

If bowl begins to look dry or worn, rub with a small amount of food quality (FDA approved) mineral oil. Unfortunately, vegetable oils can go rancid after a period of time or become gummy which may create an environment in which bacteria can multiply.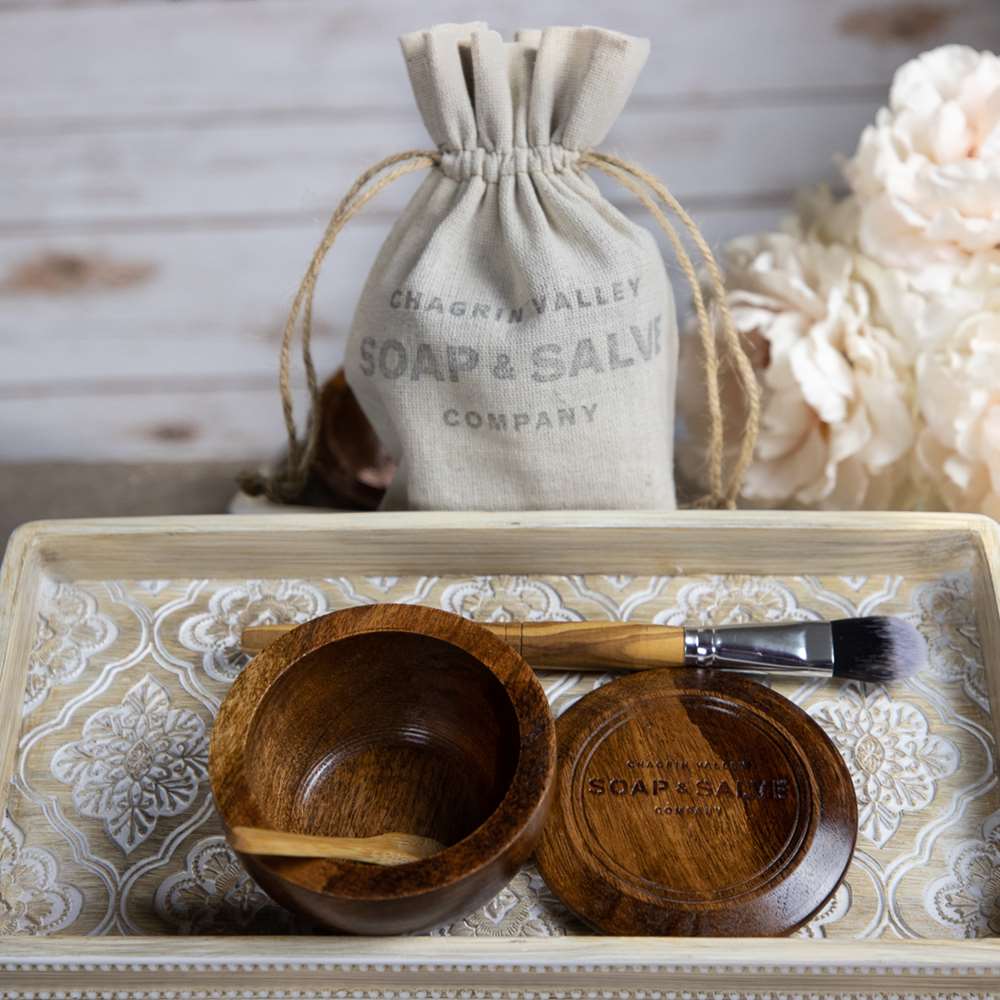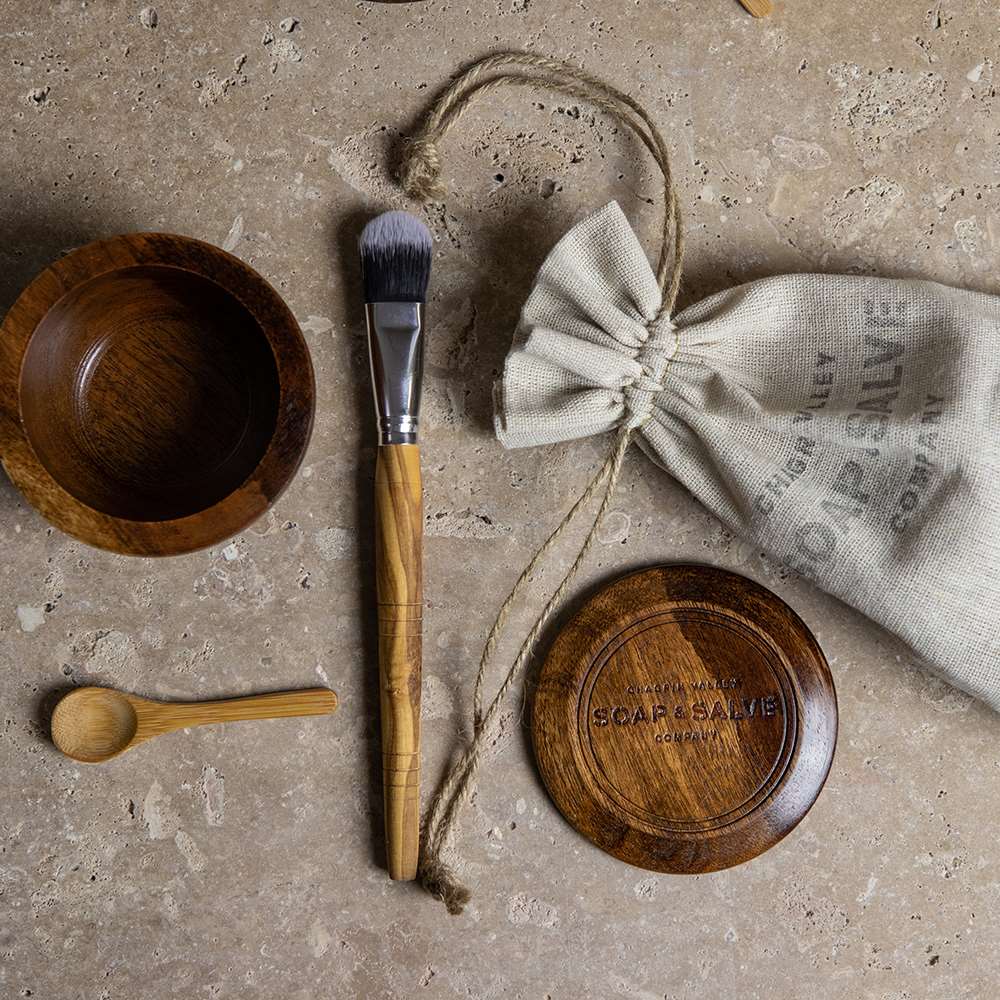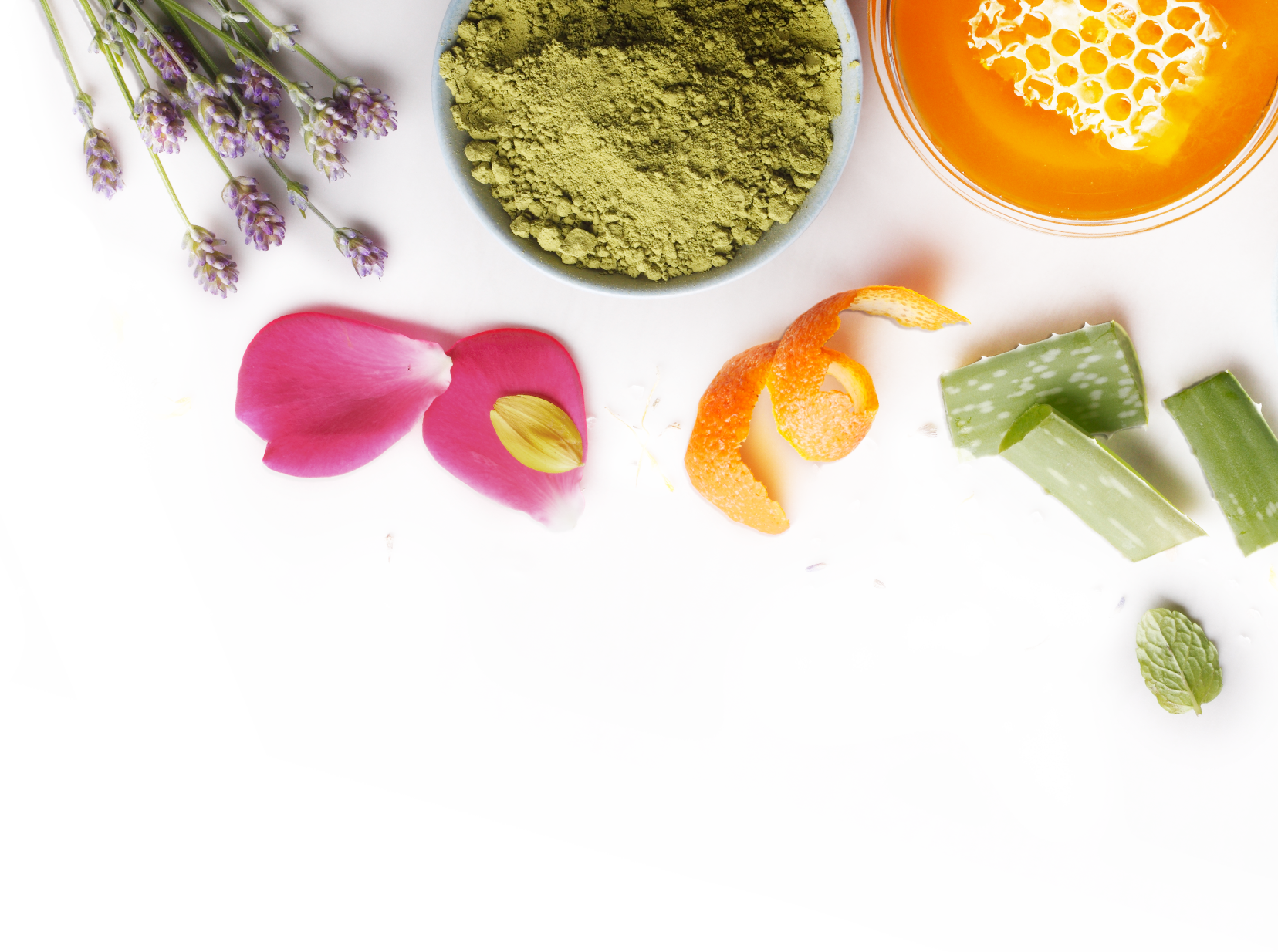 Effective, Feel Good Ingredients
The goal is simple: to Harness the Power & Simplicity of Nature® to cleanse, soothe, heal, and protect your skin and hair!
Our unique formulas rely on moisturizing oils and butters, healing botanicals, and pure essential oils. We choose every ingredient with one end-result in mind….the BEST possible natural skin care for YOU!
Frequently Asked Questions
Should I wash my face before using a facial clay mask?

To Wash or Not To Wash . . .
that is the question!

Most of the time the directions included with a clay mask state, "begin with a clean face," but does that mean you need to actually "wash" your face first?

Whether or not to wash your face before using a facial clay is up for debate and you are likely to find a lot of conflicting information online.

To Wash

There are those who say you should "absolutely" wash your face in to order remove the surface layer of dirt, oil and makeup.

This surface grime can hinder the ability of the active clay ingredients to get into the pores and do their job.

Some also believe that when you apply a clay mask onto unclean skin, you may be trapping all sorts of dirt, bacteria and other impurities and possibly driving them deeper into the facial pores.




Not To Wash

Others believe that washing before applying a clay mask may be too drying for those with dry or sensitive skin types.

After washing pores are open and anything you apply will be more rapidly absorbed which may cause more irritation with sensitive skin. If you think about it, moisturizing is best done immediately after washing for that same reason.

In my opinion, the answer to this question really depends on the type or purpose of the mask you are using and your skin type. For example, if you are using a deep cleansing mask for oily or problem combination skin, a fresh wash with warm water opens your pores which prepares your skin for a deeper cleansing experience.

Basically, the same logic holds true for whether or not to shower before or after a clay mask treatment.

Showering Before: Again this method works well with deep cleansing masks for oily and combination skin. The warm water and steam from the shower open your pores.

Showering After: If you have drier skin, you want to apply the mask before taking a shower. The warm shower will actually his help seal in the moisture.

To be honest, I do not wash my face before applying a clay mask. However, I do not wear make-up or use heavy creams and basically, my face simply gets dirty from normal exposure to everyday dirt and pollutants. I have aging dryish skin and washing before applying the face mask makes my skin feel too dry afterward. I just use the clay mask and then after rinsing, I moisturize.

Now, all that being said, if your skin is oily, your face feels quite dirty or is loaded with make-up you may choose to do a quick wash before applying the clay.

---

View Answer Page
Which clay mask do I use if my skin is dry, oily and normal?

Our face has different zones in which the skin can vary in thickness, texture, pore size and the number of oil-producing glands.

Each zone may have very different needs and require individual attention.

So, what happens if you have multiple facial skin issues, like dryness, oily spots, and blemishes?

The answer is Multi-Masking . . .




What is Multi-Masking

Multi-masking is exactly what it sounds like. Instead of applying one face mask over your entire face, you apply different masks to different areas of the face in order to treat multiple skincare concerns at the same time.

For more information please read our blog Multi-Masking and Targeted Application For Combination Facial Skin

---

View Answer Page