An organic herbal lubricant perfect for intimate times when vaginal dryness is a problem.
Product Overview

Vaginal dryness is a common symptom that many experience at some point in their lives. In many cases, vaginal dryness occurs as estrogen levels decrease and the skin and tissues of the vulva and vagina become thinner and less elastic. While there are many factors that can decrease natural vaginal lubrication, some include:

Natural aging/Menopause
Breastfeeding
Beast cancer or other medications
Hysterectomy

Also once you are allowed to resume sexual intercourse after delivery, a vaginal lubricant may help with the discomfort.




When choosing a lubricant always look for one that does not contain glycerin, which can lead to yeast infections. Avoid lubricants that contain petrochemicals as these can cause burning or stinging sensations.

While there are tons of lubricating options on the market, natural oils may work better for those with sensitivities to synthetic additives or preservatives.

Our organic intimacy lubricant is perfect for times when vaginal dryness is a problem.


All Natural, Certified Organic, Vegan, Cruelty-Free, Non-GMO
Formulated with soothing organic botanicals and oils

Jojoba Oil,

almost identical to human sebum that keeps skin moist and supple, makes an ideal lubricant for vaginal tissue as it reduces its inflammation and irritation

Tamanu Oil

has been used for centuries to heal damaged or irritated skin
Made without petroleum-based ingredients, glycerin, propylene glycol, preservatives, or other synthetic chemicals that often cause irritation
Our Calendula Salve also makes a great vaginal lubricant

Since oil can break down latex, oil-based lubricants should not be used with latex condoms

4 oz Glass Bottle has a Treatment Pump
2 oz Travel Size Aluminum Bottle has a Treatment Pump
How To Use

Vaginal lubricants are designed to help reduce friction during sex which may help avoid discomfort.

Apply a small amount of oil a few minutes before sex. If using your fingers, be sure they are clean!

An oil-based lubricant has the ability to nourish dry skin. Women who suffer from painful intercourse or vaginal dryness may also benefit from applying a gentle organic moisturizer daily in a massaging action which may help increase circulation, increase hydration and increase tissue elasticity.

Since oil can break down latex, oil-based lubricants should not be used with latex condoms




This product has not been evaluated by the Food and Drug Administration. This product is not intended to diagnose, treat, cure, or prevent any disease.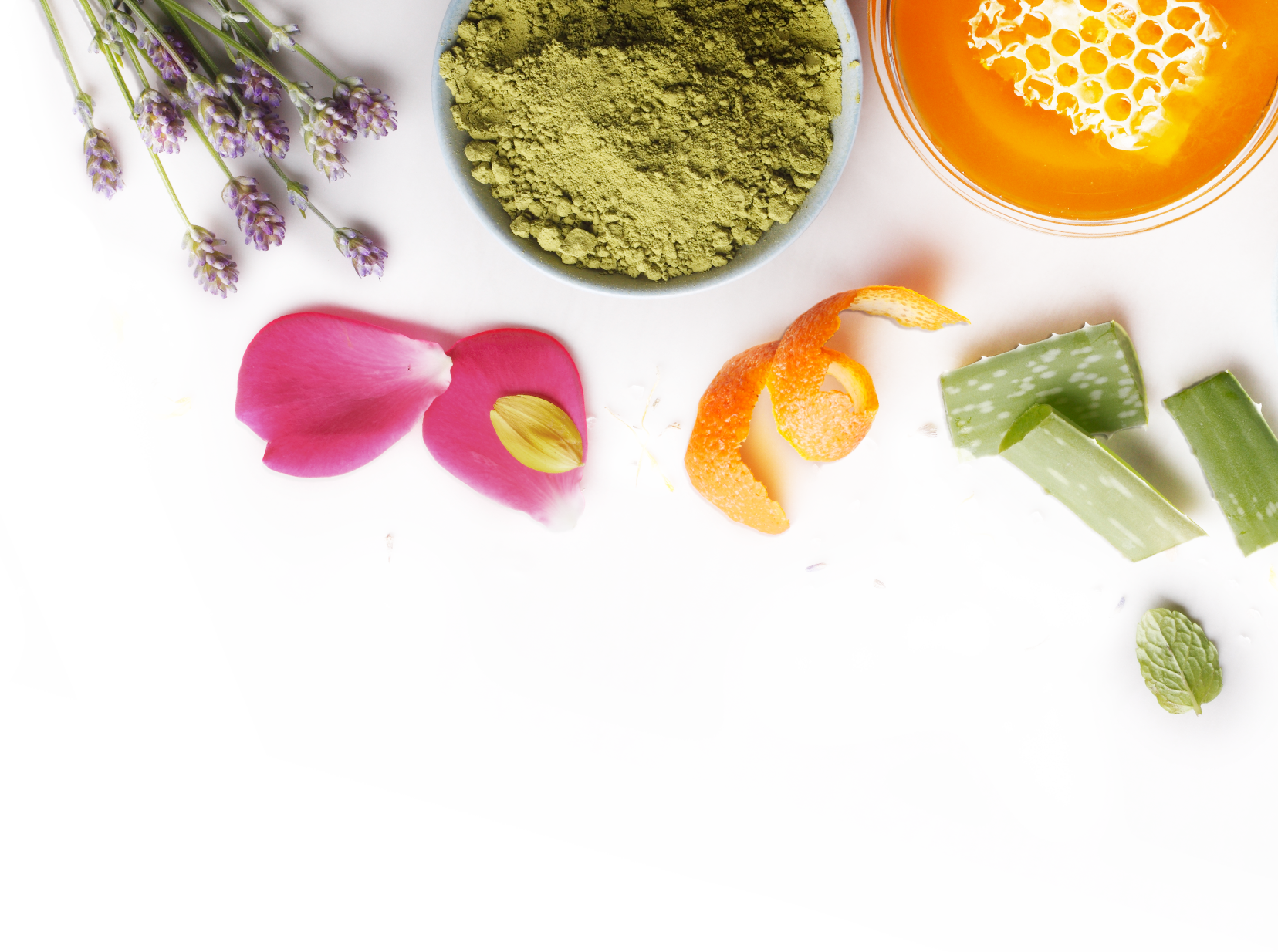 Effective, Feel Good Ingredients
The goal is simple: to Harness the Power & Simplicity of Nature® to cleanse, soothe, heal, and protect your skin and hair!
Our unique formulas rely on moisturizing oils and butters, healing botanicals, and pure essential oils. We choose every ingredient with one end-result in mind….the BEST possible natural skin care for YOU!
Featured Ingredients



Organic Marsh Mallow Root
All Ingredients:
,
,
,
,
,
,
,
,
,
,
Organic Sunflower oil is infused with Organic Botanicals Calendula, Plantain, Elderberry Flowers and Marshmallow Root
Since oil can break down latex, oil-based lubricants should not be used with latex condoms
Frequently Asked Questions
Are Chagrin Valley Ingredients & Products USDA Certified Organic?

Chagrin Valley Soap & Salve is a USDA Certified Organic Company

The most important consideration in any business is its customers. Today's world of misleading claims, false advertising, and simple deception, often leaves consumers trying to discover the truth about personal products and their ingredients.

We want our customers to know that we are

committed to transparency in everything we do.

We want our customers to know that when we say "

organic," we mean it.
We believe that in becoming a USDA Certified Organic company, our customers do not have to wonder if we really use certified organic ingredients or if our organic products are truly organic.
So we choose to be a certified organic company

and abide by the strict standards required for organic certification.

Some of my favorite products are made with ingredients that just do not exist as certified organic. Why? At this time there are no standards created for ingredients specifically used in the personal care product industry. Organic certification of personal care products is based on the organic food standards set by the National Organic Program of the USDA.

But since we are a certified organic company, we are required to submit documentation that even our "non-organic ingredients" were produced without the use of toxic pesticides, genetically modified organisms (GMOs), sewage sludge, or irradiation.

Why Did We Become a Certified Organic Company?

What Do All of the Organic Labels Mean?

---

View Answer Page
Can I Use Your Natural Skincare Products While Pregnant or Nursing?

We often receive questions as to whether our soaps, shampoos, and other natural products are safe to use during pregnancy.

We recommend that expectant and nursing mothers check with their midwife or physician before changing a skincare routine with our organic products, or any other line of products.

Read the label on a bar of commercial soap. Read the label on your jar of moisturizer.

Now read the ingredients in a Chagrin Valley product.

We use quality natural and USDA Certified Organic ingredients. No synthetic additives, colorants, fragrances, preservatives, or chemical derivatives are used.

There is nothing in our all-natural basic soap or other products that could cause a problem in pregnancy.

Topically applying the herbs present in many of our soaps is also not a problem. Your skin will absorb much less herb from the soap than if you would sprinkle them on your food.

Essential Oils

The issue that seems to be of most concern is the use of essential oils during pregnancy.

There is a lot of confusing, ambiguous, and inaccurate information concerning the use of essential oils in pregnancy.

The question of safety and safety testing has a lot to do with several factors.

The type and composition of the specific essential oil. Essential oils differ greatly in strength and composition.


The quality of the essential oil. Many "cheap essential oils" are not pure and maybe cut with synthetic chemicals.


The actual "dose" of herb/essential oils. Most of the clinical research on essential oil safety is based on information for internal (actually ingesting) large doses of herbs, essential oils, or herbal "medicines." Obviously there have been no tests done on pregnant women.


How the essential oil is being used. The concentration of essential oils that are absorbed through inhalation, as in aromatherapy, and massage is much lower than if you were actually ingesting the oil.

But also, aromatherapy and massage therapy use much higher concentrations of essential oils than you find in soap or even in eating the herb. With aromatherapy, you are inhaling the high concentrations which get absorbed via the lungs and in massage therapy, the essential oils remain on your skin and are absorbed.

Our scented soaps are gently scented with essential oils, but the choice is between you and your health care professional. The most critical time is the first trimester.

Just about every one of our products, like lip balms, whipped butters, soaps, shampoos, and deodorants has a "no added scent" version.

When there is a growing baby to consider, if you are at all uncertain as to the safety of an essential-oil containing product, or any ingredient, please consult your doctor, midwife, or health care professional!

When it comes to safety during pregnancy it is understandable that many massage therapists and aromatherapists decide to err on the side of caution in recommending the avoidance of certain essential oils.

Some Herbalists and Aromatherapist believe that essential oils that are normally safe to use, are safe during pregnancy, while others will recommend avoiding all essential oils during pregnancy.

Some essential oils that are normally quite safe have hormone-like effects and some even stimulate uterine muscles, both of which would be contraindicated during pregnancy.

Please do not ask us if one of our products is safe to use during pregnancy--we will simply refer you to this page.

We do not provide a list of essential oils considered safe during pregnancy because the information available is very contradictory. One aromatherapy source will list an essential oil as problematic while another one states it is fine.

The information is also changing constantly. Please do your own research and consult your doctor, midwife, or health care professional for the most up-to-date information.

Sensitive Skin Can Strike During Pregnancy

Even if you have never had sensitive skin in the past, you may notice that a product you have been using for several years now irritates your skin.

The stretching belly is often the most sensitive spot. Other potential problem areas include the hips, thighs, and bottom where the skin may become dry and flaky.

Although the exact cause is not known, raging hormones do make you more sensitive to a wide range of things, and also your skin is thinning and stretching as you, and your baby, grow.

These changes can behave in unpredictable ways. For example, if you have eczema you may suffer from major flare-ups or complete remission during pregnancy.

Keep your body well moisturized and avoid products that contain synthetic additives, colorants, fragrances, or preservatives. Any of these can exacerbate sensitive skin problems.

Before trying a new product, you can always do a patch test to test for sensitivity.

And again, we recommend that expectant and nursing mothers check with their midwife or physician before changing a skincare routine with our products, or any other line of products.

Pregnancy & Children: We do not provide information on the safety of essential oils during Pregnancy or for use in Children because the available information is very ambiguous and often contradictory. If you're interested in using essential oils during pregnancy or with young children please do your own research and consult your doctor, midwife, or health care professional before use.

---

View Answer Page
Is There an Expiration Date On My Natural Skincare Product?

Product Expiration Dates

We hand make all of our own products in small batches to ensure freshness, consistency, and perfection.

Our products are not made to sit on store shelves for years and years.

Although there are natural preservatives within the chemical structure of many natural ingredients, they not as potent as the synthetic preservatives used in commercial products to prolong shelf-life.

Other than soap, our products are remade every few weeks and none are very old when they are sold. Our non-soap products should be opened within 6 months of purchase.

Since we use no preservatives or chemical stabilizers, the more important question is, "how long will the product last once it has been opened?

Once opened, skin care products become exposed to dirt and microorganisms (bacteria, yeasts, and molds) that are found in the air and on the skin.

As soon as you open and begin to use any product, simply the way in which you use it will affect its lifespan.

So, we use the PAO (period-after-opening) symbol. These symbols are already available on the product pages of our website and we are in the process of adding them to all of our labels.

The POA symbol is a standard symbol that identifies the useful lifetime of a skin care product after it has been opened for the first time.

As you can see from the picture, the symbol is an open jar with a written number and the letter "M" for the word "months."

A product with a "9M" would mean that it is good for 9 months after opening.

Tip: write the date you open a product for the first time on its label so you can keep track of the period after opening.

Our POA number represents our best suggestion. There are many factors that can affect the lifespan of a product. If a product is discolored, has an unpleasant smell or looks odd, the product should not be used and should be discarded.

Each time you place your warm fingers into a tin or jar, you melt some of the butter which can change the consistency of the product.
Fingers also introduce bacteria and other contaminants into the product.
If a product has not been stored properly, for example, if the lid has been left off for long periods of time, the product may 'go off' before the period after opening has passed.
As scented products age, some of the natural essential oil scent may be lost. Pure essential oils just do not have the staying power of synthetic fragrance oils.
Over time, natural colors may also fade.

If you're like me, and you find an old dusty product hiding in a drawer, makeup bag, or even a suitcase from your last trip, you can call us with the lot number and we can verify its age. Obviously, if it seems off in any way, toss it!

Please note: This PAO symbol is widely used in Europe to recommend the length of time a product remains usable after opening, for products that have a shelf-life of at least 30 months. Our products do NOT have a shelf-life of 30 months before opening.

---

View Answer Page
Do Chagrin Valley Natural Skincare Products Contain GMO's?

Chagrin Valley Soap & Salve is a USDA Certified Organic company.

We are required to submit documentation that ALL of our ingredients, even our "non-organic ingredients," were produced without the use GMOs.

Since the U.S. National Organics Program forbids the use of genetic modification in products to be certified as organic, purchasing organic is a great way to lower your exposure to GMO's.

Genetically Modified Organisms refers to any animal, plant or microorganism that has been changed in a lab at the gene level. It is also known as "genetic engineering."

Read more about "Non-GMO Skin Care Ingredients"

---

View Answer Page
I Have Allergies What Natural Skincare Products Are Safe For Me?

Help! I Have Allergies

Trying to choose the right natural soaps or skincare products can be a bit overwhelming especially when you have allergies and/or skin sensitivities.

Since we proudly list every ingredient in all of our products, reading the ingredient list will help to eliminate ingredients that may cause you problems.

We always recommend doing a patch test before using any new products especially if you have sensitive skin or allergies.

We receive so many emails asking for help with allergies, we created categories in our "Help Me Choose" section to provide information for those with allergies or sensitivities to nuts, coconut, shea butter and gluten.

Check out our help me choose pages!!

If you are allergic or sensitive to any of the ingredients in our products, they may cause skin irritation. Even natural ingredients may cause sensitivities.

People with severe allergies--please note: If you have severe anaphylactic-type reactions to ANY of the ingredients in ANY of our products, please do not buy our products. We have dedicated soap rooms and product rooms that are kept meticulously clean, but we cannot guarantee against possible cross-contamination of individual ingredients.

---

View Answer Page