A concentrated body cream, jam-packed with skin-loving plants oils and butters to nourish, soften and moisturize even the driest skin.
Product Overview

A rich and creamy body balm, jam-packed with skin-loving plant oils and butters that readily melts on contact with warm skin to provide a nourishing spot treatment great for elbows, knees, heels or anywhere that needs a little extra TLC. This silky, concentrated natural body butter penetrates easily, nourishes, softens and moisturizes even the driest skin. You will enjoy the long-lasting effects of this soothing balm all day.

Moisturizing Illipe Butter, rich in unsaturated fatty acids like oleic and linoleic, as well as vitamins A and E, is reputed to be the most nourishing of the healing botanical butters.
Kokum and Olive Butters soften and heal chapped, dry skin.
Jojoba oil, similar in composition to our natural skin oils, is considered nature's most effective natural moisturizer
Unrefined Avocado Oil is a thick, green moisturizing oil loaded with omega-3 fatty acids, has antioxidant, anti-inflammatory, and emollient properties. Because of its anti-inflammatory properties, avocado oil may help ease symptoms of irritated skin conditions like eczema and may be helpful for acne-prone skin. The rich oil softens skin and helps trap and seal in moisture.

Quickly absorbed to soothe dry skin

Great for sun damaged and mature skin
How To Use

Directions:

Very concentrated--so a little goes a long way
Apply to dry skin trouble spots as needed throughout the day
Within minutes it melts into your skin--leaving skin feeling ultra soft and supple
Especially effective if used when skin is still warm and damp after bathing




If you have very sensitive skin or are simply trying a new product for the first time, we always recommend doing a patch test.

For external use only. Discontinue use if irritation occurs. Best if used within 6 months of opening.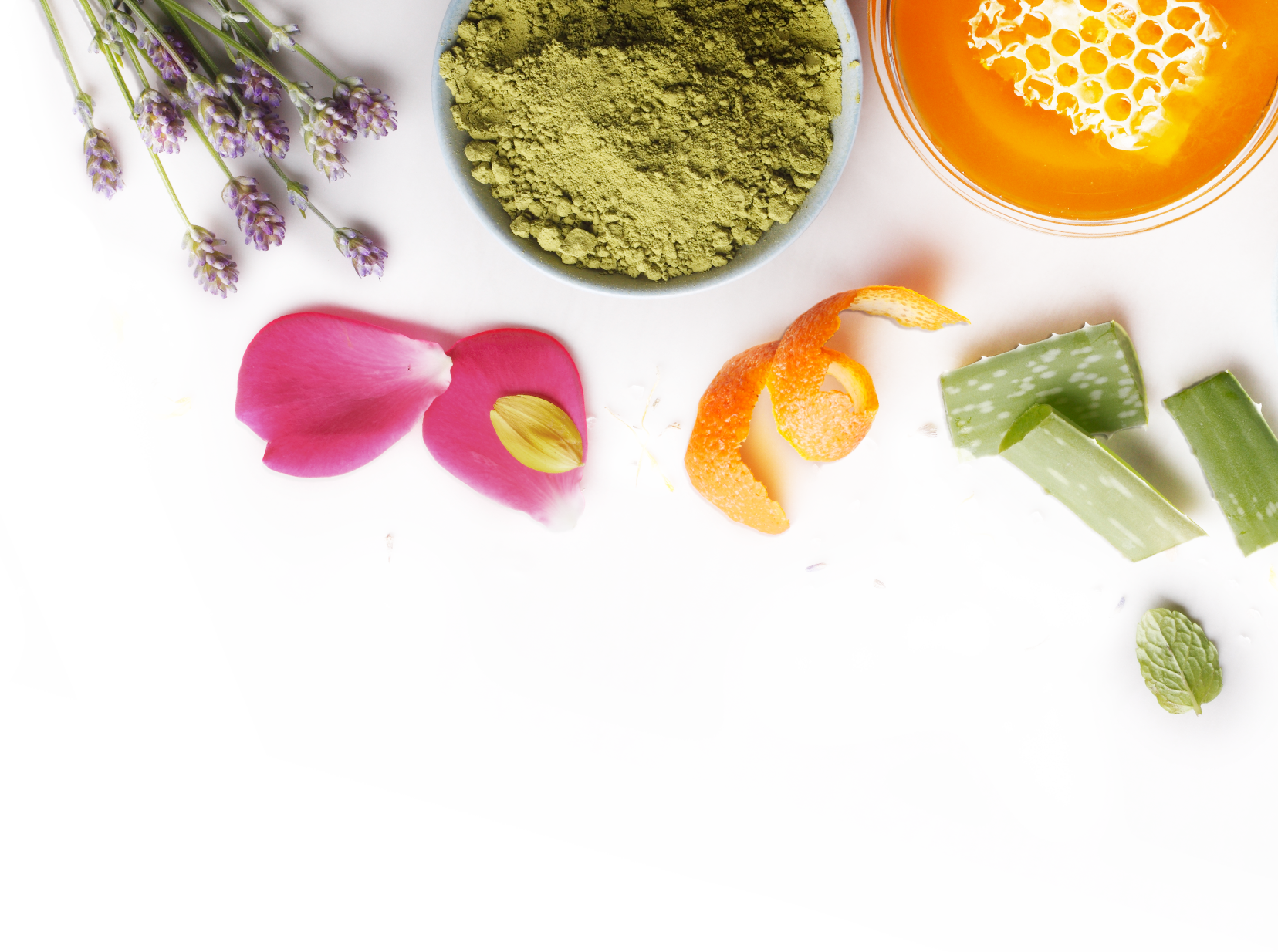 Effective, Feel Good Ingredients
The goal is simple: to Harness the Power & Simplicity of Nature® to cleanse, soothe, heal, and protect your skin and hair!
Our unique formulas rely on moisturizing oils and butters, healing botanicals, and pure essential oils. We choose every ingredient with one end-result in mind….the BEST possible natural skin care for YOU!
Featured Ingredients


All Ingredients:
Frequently Asked Questions
Why Should I Use A Natural Organic Body Cream?

Why use a natural organic body cream . . .

It is Natural

Well, first of all, it's an all-natural product. Commercial lotions are NOT. Our Body Balms and Whipped Shea Butters only contain the ingredients that they need to moisturize your skin.

Creams and lotions formulated with synthetic ingredients often aggravate sensitive skin, exacerbate irritated skin conditions, and trigger allergic dermatitis.

The organic oils and butters we use do NOT contain petroleum based chemicals (Mineral Oil, Petrolatum, Paraffin), chemical emulsifiers (DEA, MEA, TEA), chemical preservatives (Parabens, Urea), Propylene Glycol, artificial colors, or synthetic fragrances.

No Preservatives

Have you ever noticed that when you use your body lotion your skin never stays moist and you find yourself going back to the lotion bottle over and over?

Look at the ingredients. The main ingredient in lotion is water! Once water is added to make a lotion, preservatives are needed to prevent mold and bacteria growth.

No Alcohol or Petroleum Ingredients

Commercial lotions often contain isopropyl alcohol and/or mineral oil. Both of these actually are very drying to your skin. The alcohol gives a temporary sense of coolness due to evaporation.

Mineral oil is a clear, liquid oil with no scent and will not spoil. It is very inexpensive because it is the liquid by-product of the distillation of petroleum to produce gasoline and other petroleum-based products from crude oil. It is found in lotions, soaps, baby oil, cosmetics, and motor oil. Mineral oil

It is great for oiling your wooden cutting boards--but not your skin. Mineral oil does not penetrate to soften. It is difficult to absorb, coats your skin and clogs the pores. If you would like to have healthy skin, stay away from mineral oils, animal fat, petroleum, and synthetic oil based skincare.

It Has So Many Uses

We know that natural body butters make great moisturizing body creams. But here are some other ways we have used these balms and butters:

Get rid of those cracked heels
Gently massage into very dry areas on your face
Soothe and smooth skin after shaving
Add a dollop to your hot bath water instead of using synthetic bath oils
Massage some into your cuticles to soften them
Massage into your lips for a great all natural lip balm

HINT: If you enjoy the application "feeling" of a lotion better than a cream, try massaging our rich Whipped Butters into warm, wet skin after a bath or shower. Wait a few moments and gently pat dry. (Do not rub the skin dry!)

Since a lotion is just a lot of water mixed with oils, a rich natural butter on warm wet skin will have a similar feel.

Remember, the skin is the body's largest organ
and it needs to breathe as part of its
important role in maintaining overall health!

---

View Answer Page
What is My Skin Type?

Your skin is as unique as you are.

If you think about it, your skin type is not even the same for all of the areas of your body.

The skin on your face is different from the skin on your hands, which is different from the skin on your back which is different from the skin on your feet ...etc.

Although your skin type is determined by genetics, it will also be affected by other factors and can change with time.

Understanding your skin type is a good starting point before trying or switching to natural products.

There are typically five types of healthy skin: normal, dry, oily, combination, and sensitive.



NORMAL SKIN

This skin is balanced, neither too dry nor too oily. It has regular texture, no imperfections and a clean, soft appearance, and does not need special care.

OILY SKIN

Oily skin is the result of excessive secretions of sebum, an oily secretion of the sebaceous glands. Oily skin tends to attract more dirt and dust than dry skin and may be prone to blackheads, acne, and excessive shine. It is frequent in adolescents and often seen with acne or blemish-prone skin. 

DRY SKIN

For some people dry skin is caused by external factors such as the weather, low air humidity, sun, or hot showers, and it is often temporary.

However, for others it may be a lifelong condition. Dry skin is a result of a decrease in natural oil production which often results in skin that is flaky and has a rough appearance. Dry, cracked skin is often prone to skin disorders, such as eczema.



SENSITIVE SKIN

Truly sensitive skin easily reacts to external stimuli. The skin is often fragile, thin or fine-textured, dry, and prone to allergic reactions. 

Sensitive skin often feels uncomfortable, tight, red or itchy. It is a delicate skin that needs a lot of TLC. 

COMBINATION SKIN

Combination skin is just what is sounds like, it has characteristics of both dry and oily skin. The area with more oil is usually the T- zone (forehead, nose, and chin), while the skin on the cheeks is normal or dry.

For more information on skin type and help with product recommendations for your individual needs, please read our blog, What's Your Skin Type?

---

View Answer Page
Why isn't the USDA Organic or OEFFA Organic Logo On This Product?

Organic certification is based on organic farming and agriculture standards, as a result the list of allowable non-agricultural ingredients (like clay, salt, mud, etc) is based on raw materials used in agriculture or food production not personal care products.

Since clays like kaolin and bentonite have farming/agricultural uses, they appear on the list. Unfortunately, ingredients like Pumice, Dead Sea Mud and Bamboo Charcoal are not used in farming or food production and thus do not appear on the list.

Products that use these ingredients like our Clay Facial Masks, and Bamboo Charcoal, Loofah Pumice Foot, and Dead Sea Mud soaps, as well as our Mud & Clay and Rosemary Mint Charcoal Shampoo Bars cannot display any organic symbol or even state that they are organic.

Since we are a certified organic company, we are not allowed to use any certified organic label or call any products that contain these ingredients "organic," even though they are made with certified organic ingredients that meet the same rigorous standards as those required for our "Organic" products.

Even though we can't label these products organic, if you read the ingredient list you will see that we still use USDA Certified Organic ingredients whenever possible.

For more detailed information, please read our blog, "What Do All of the Organic Labels Mean?"

---

View Answer Page
Are Chagrin Valley Natural Skincare Products Vegan?

Are Your Products Vegan?

All of our products are made with simple, natural, and organic ingredients. They are never tested on animals (except our human volunteers). We are certified Cruelty-Free by Leaping Bunny!

However, not all of our products are vegan because some are made with goat milk, yogurt, honey, eggs, or beeswax.

Our soaps and body care products contain no animal fats; we use a vegan base of natural plant oils and butters.

At Chagrin Valley Soap, we provide a full list of ingredients for each of our products. In this way, you can make an informed choice about a product that is right for your lifestyle.

Look for the symbol (shown on the right) on our packaging and on the product pages of our website to indicate vegan products.

Please check out this page for a list of our vegan products.

---

View Answer Page
Can I Use Your Natural Skincare Products While Pregnant or Nursing?

We often receive questions as to whether our soaps, shampoos, and other natural products are safe to use during pregnancy.

We recommend that expectant and nursing mothers check with their midwife or physician before changing a skincare routine with our organic products, or any other line of products.

Read the label on a bar of commercial soap. Read the label on your jar of moisturizer.

Now read the ingredients in a Chagrin Valley product.

We use quality natural and USDA Certified Organic ingredients. No synthetic additives, colorants, fragrances, preservatives, or chemical derivatives are used.

There is nothing in our all-natural basic soap or other products that could cause a problem in pregnancy.

Topically applying the herbs present in many of our soaps is also not a problem. Your skin will absorb much less herb from the soap than if you would sprinkle them on your food.

Essential Oils

The issue that seems to be of most concern is the use of essential oils during pregnancy.

There is a lot of confusing, ambiguous, and inaccurate information concerning the use of essential oils in pregnancy.

The question of safety and safety testing has a lot to do with several factors.

The type and composition of the specific essential oil. Essential oils differ greatly in strength and composition.


The quality of the essential oil. Many "cheap essential oils" are not pure and maybe cut with synthetic chemicals.


The actual "dose" of herb/essential oils. Most of the clinical research on essential oil safety is based on information for internal (actually ingesting) large doses of herbs, essential oils, or herbal "medicines." Obviously there have been no tests done on pregnant women.


How the essential oil is being used. The concentration of essential oils that are absorbed through inhalation, as in aromatherapy, and massage is much lower than if you were actually ingesting the oil.

But also, aromatherapy and massage therapy use much higher concentrations of essential oils than you find in soap or even in eating the herb. With aromatherapy, you are inhaling the high concentrations which get absorbed via the lungs and in massage therapy, the essential oils remain on your skin and are absorbed.

Our scented soaps are gently scented with essential oils, but the choice is between you and your health care professional. The most critical time is the first trimester.

Just about every one of our products, like lip balms, whipped butters, soaps, shampoos, and deodorants has a "no added scent" version.

When there is a growing baby to consider, if you are at all uncertain as to the safety of an essential-oil containing product, or any ingredient, please consult your doctor, midwife, or health care professional!

When it comes to safety during pregnancy it is understandable that many massage therapists and aromatherapists decide to err on the side of caution in recommending the avoidance of certain essential oils.

Some Herbalists and Aromatherapist believe that essential oils that are normally safe to use, are safe during pregnancy, while others will recommend avoiding all essential oils during pregnancy.

Some essential oils that are normally quite safe have hormone-like effects and some even stimulate uterine muscles, both of which would be contraindicated during pregnancy.

Please do not ask us if one of our products is safe to use during pregnancy--we will simply refer you to this page.

We do not provide a list of essential oils considered safe during pregnancy because the information available is very contradictory. One aromatherapy source will list an essential oil as problematic while another one states it is fine.

The information is also changing constantly. Please do your own research and consult your doctor, midwife, or health care professional for the most up-to-date information.

Sensitive Skin Can Strike During Pregnancy

Even if you have never had sensitive skin in the past, you may notice that a product you have been using for several years now irritates your skin.

The stretching belly is often the most sensitive spot. Other potential problem areas include the hips, thighs, and bottom where the skin may become dry and flaky.

Although the exact cause is not known, raging hormones do make you more sensitive to a wide range of things, and also your skin is thinning and stretching as you, and your baby, grow.

These changes can behave in unpredictable ways. For example, if you have eczema you may suffer from major flare-ups or complete remission during pregnancy.

Keep your body well moisturized and avoid products that contain synthetic additives, colorants, fragrances, or preservatives. Any of these can exacerbate sensitive skin problems.

Before trying a new product, you can always do a patch test to test for sensitivity.

And again, we recommend that expectant and nursing mothers check with their midwife or physician before changing a skincare routine with our products, or any other line of products.

Pregnancy & Children: We do not provide information on the safety of essential oils during Pregnancy or for use in Children because the available information is very ambiguous and often contradictory. If you're interested in using essential oils during pregnancy or with young children please do your own research and consult your doctor, midwife, or health care professional before use.

---

View Answer Page