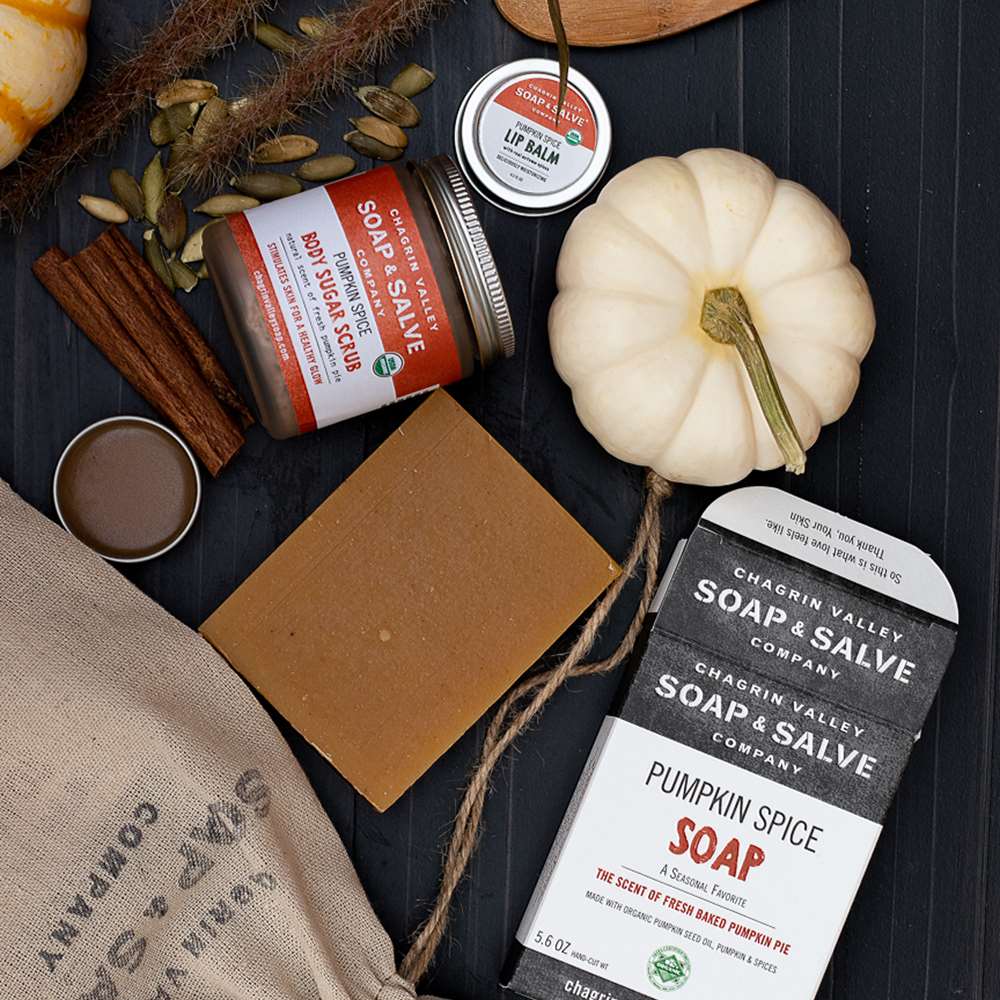 Fall is here! Treat your skin and your senses to our bundle of organic products with that warm, comforting aroma of Pumpkin Pie.
Product Overview

A Unique Gift Idea!

Spice up your Fall season! Inspired by crisp Autumn nights, the organic skin care products in our Pumpkin Spice Bundle have a warm, spicy scent reminiscent of your favorite Pumpkin Pie.

Thanksgiving is coming soon! Bring your hostess this unique handcrafted gift to say "Thank you!"

This bundle of pumpkin spice skincare products includes . . .

Full-size Pumpkin Spice Soap (made with real organic pumpkin)
Pumpkin Spice Lip Balm
Pumpkin Spice Exfoliating Sugar Scrub
Natural Bamboo Spatula
Reusable Cotton Bag
about 10% less than buying items separately!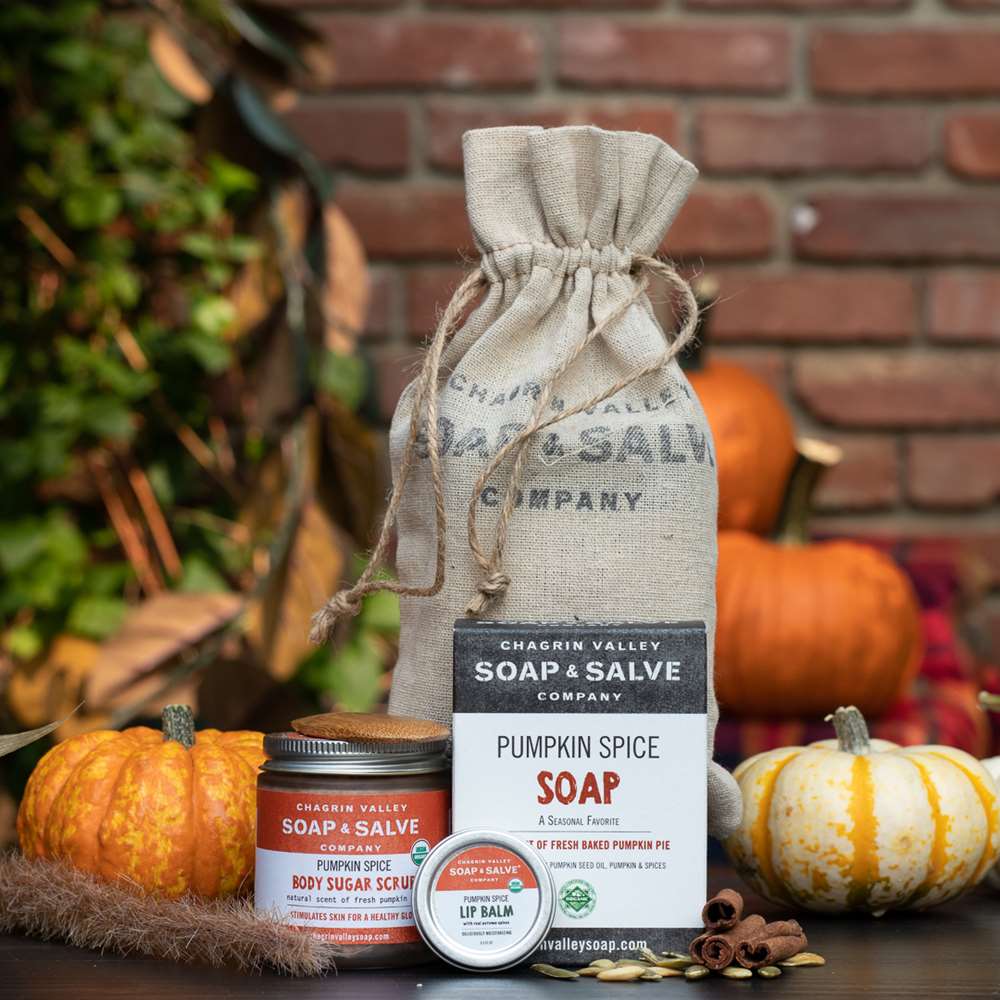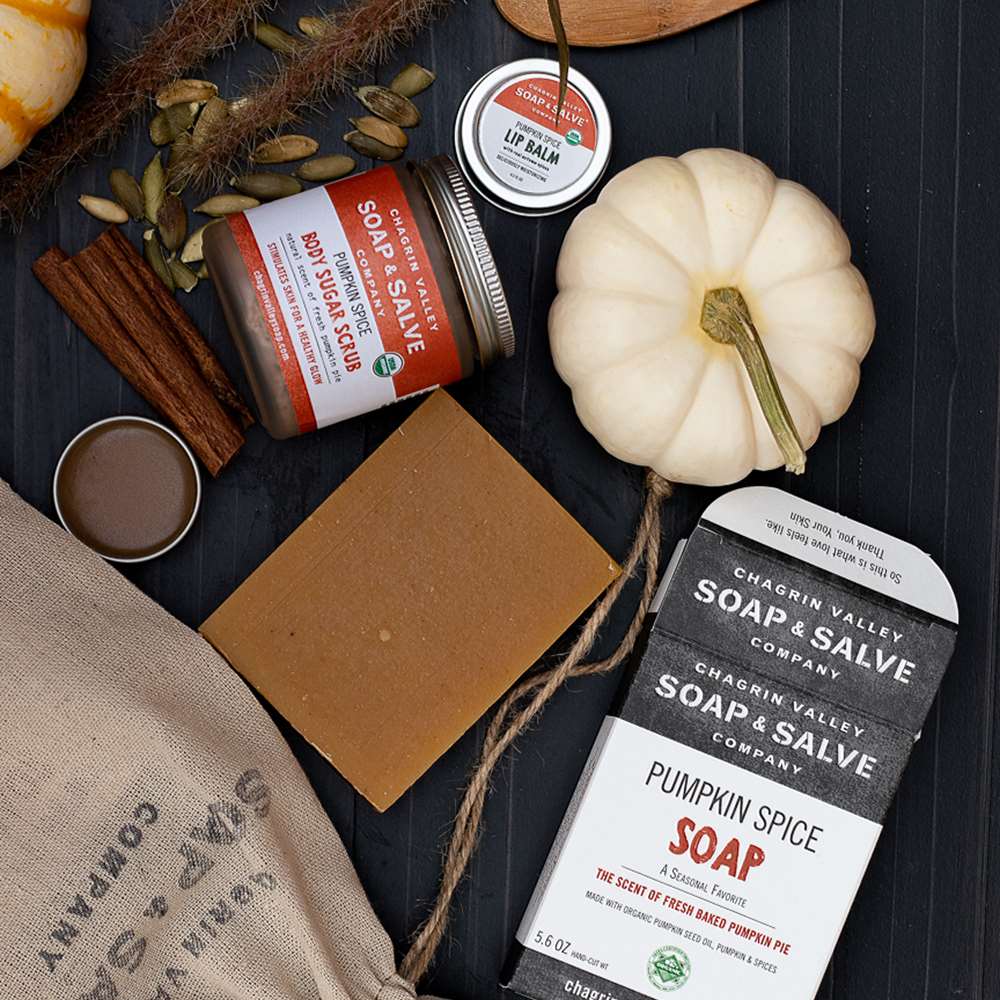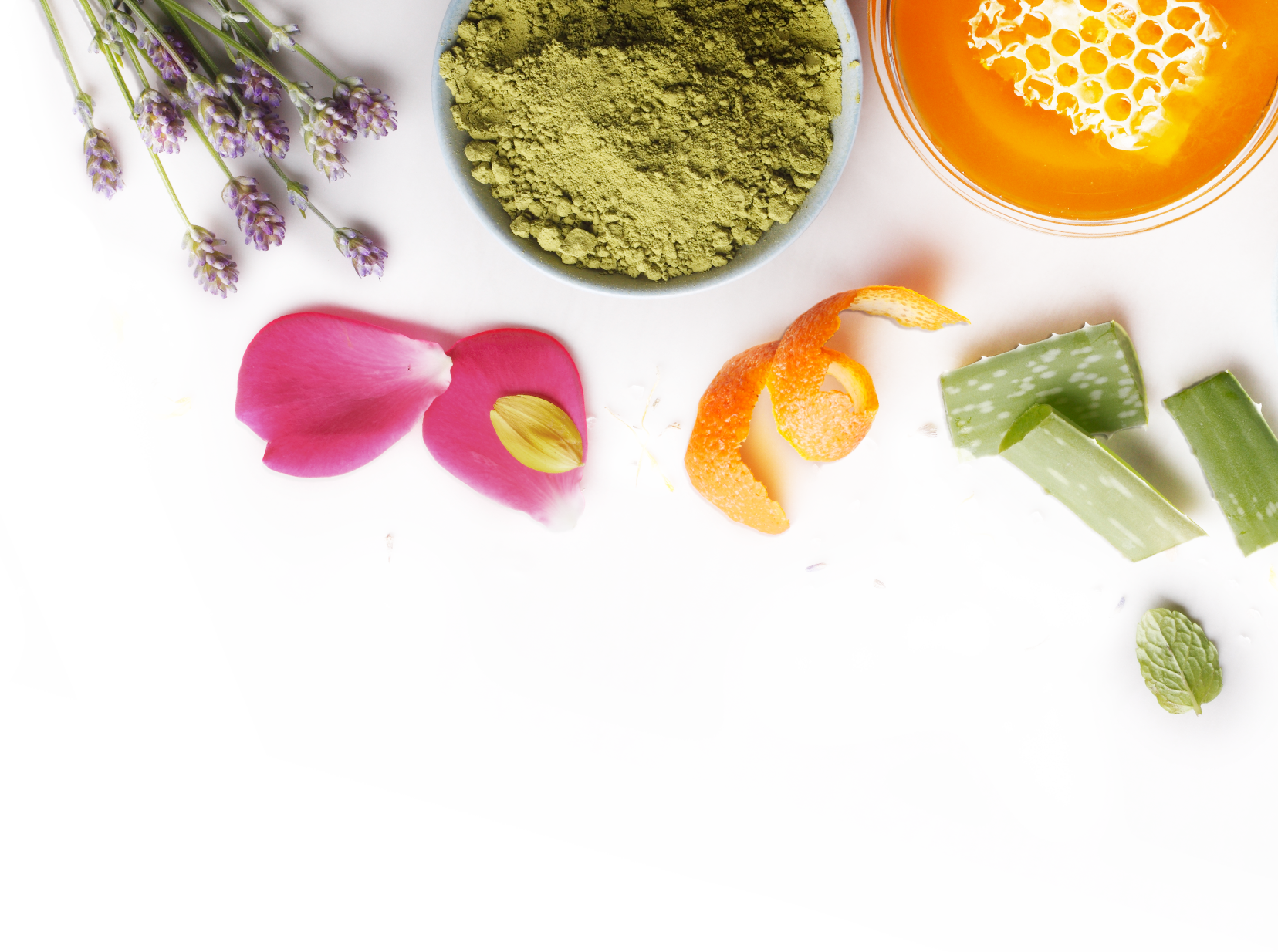 Effective, Feel Good Ingredients
The goal is simple: to Harness the Power & Simplicity of Nature® to cleanse, soothe, heal, and protect your skin and hair!
Our unique formulas rely on moisturizing oils and butters, healing botanicals, and pure essential oils. We choose every ingredient with one end-result in mind….the BEST possible natural skin care for YOU!
Featured Ingredients



Frequently Asked Questions
Are Chagrin Valley Ingredients & Products USDA Certified Organic?

Chagrin Valley Soap & Salve is a USDA Certified Organic Company

The most important consideration in any business is its customers. Today's world of misleading claims, false advertising, and simple deception, often leaves consumers trying to discover the truth about personal products and their ingredients.

We want our customers to know that we are

committed to transparency in everything we do.

We want our customers to know that when we say "

organic," we mean it.
We believe that in becoming a USDA Certified Organic company, our customers do not have to wonder if we really use certified organic ingredients or if our organic products are truly organic.
So we choose to be a certified organic company

and abide by the strict standards required for organic certification.

Some of my favorite products are made with ingredients that just do not exist as certified organic. Why? At this time there are no standards created for ingredients specifically used in the personal care product industry. Organic certification of personal care products is based on the organic food standards set by the National Organic Program of the USDA.

But since we are a certified organic company, we are required to submit documentation that even our "non-organic ingredients" were produced without the use of toxic pesticides, genetically modified organisms (GMOs), sewage sludge, or irradiation.

Why Did We Become a Certified Organic Company?

What Do All of the Organic Labels Mean?

---

View Answer Page
Are Your Products and Ingredients Cruelty Free?

All of Chagrin Valley's natural soap, shampoo bars, and personal care products are certified cruelty-free by Leaping Bunny.

The Leaping Bunny Program was developed in 1996, by The Coalition for Consumer Information on Cosmetics (CCIC), to identify and support companies that are doing their part to help eliminate the unnecessary use and mistreatment of animals to test cosmetic products and ingredients. The CCIC is made up of eight animal protection groups including the Humane Society of the U.S., as well as groups from Canada and Europe.

At Chagrin Valley we do not test our finished products on animals (other than human volunteers), but what about the raw materials, the ingredients we use? Many products display labels claiming that their finished product is 'not tested on animals' but this does not guarantee that the product ingredients are actually free from animal testing.

The CCIC Standard is a pledge that a company makes to remove animal testing from all stages of product development. Our pledge to buy ingredients that are cruelty-free is integrated into the purchase order contract for all of our suppliers.

Personal care products displaying the "real" Leaping Bunny logo are certified 'cruelty-free' using the internationally recognized Humane Cosmetics Standards. These rigorous standards require that no animal testing is performed or authorized for finished products or ingredients in any stage of product development by the company, its laboratories or its suppliers after a fixed cut-off date. All Leaping Bunny companies are subject to independent audits and pledge commitments are renewed on an annual basis.

At Chagrin Valley Soap & Salve . . .

we do NOT test our products on animals
we do NOT use ingredients tested on animals
we do NOT sell into markets that require animal testing



The Leaping Bunny Program provides
the best assurance to consumers
that they are making compassionate shopping choices
by purchasing Cruelty-Free skin care!

---

View Answer Page