An unscented blend of soothing mineral rich sea salt, dead sea salt and epsom salt that enhances the natural healing and soothing effects of a warm bath.
Product Overview

An unscented blend of soothing mineral-rich sea salts, Dead Sea salt, and Epsom salt that enhances the natural healing and soothing effects of a warm bath, helps release stress, relaxes muscles, and stimulates circulation.

Salt baths have been shown to have some benefits for people with psoriasis or eczema by easing scaling, redness, irritation, and soothing irritated skin conditions


Epsom salt, rich in magnesium and sulfate, helps reduce inflammation to relieve pain and muscle cramps, ease stress, and improve blood circulation


Dead Sea Salt, rich in minerals, has been renowned for its therapeutic effects since ancient times


The skin can absorb minerals lost due to the sun, age, and pollution, to provide healthier-looking skin


Natural salt baths help cleanse pores, balance skin oils, improve circulation, and ease muscular pain and joint stiffness
How To Use

Directions: Soaking in a warm bath is one of the most effective ways to relax, and adding pure therapeutic bath salt enhances the benefits of a warm bath.

Pour 3 - 4 heaping tablespoons (or spatulas) of salts directly into tub under warm running water
Use hands to swirl the salts into the water
Large and small size crystals dissolve at different rates
Tub sizes vary--so experiment to your liking
Feel body tension melt away!
Soak for 20-30 minutes and rinse if desired

While salt baths have many beneficial effects, people who are under a doctor's care for any condition should consult their health care provider before taking salt baths.




For more Bath Salt Recipes read our blog: Chagrin Valley Natural Bath Salts & Recipes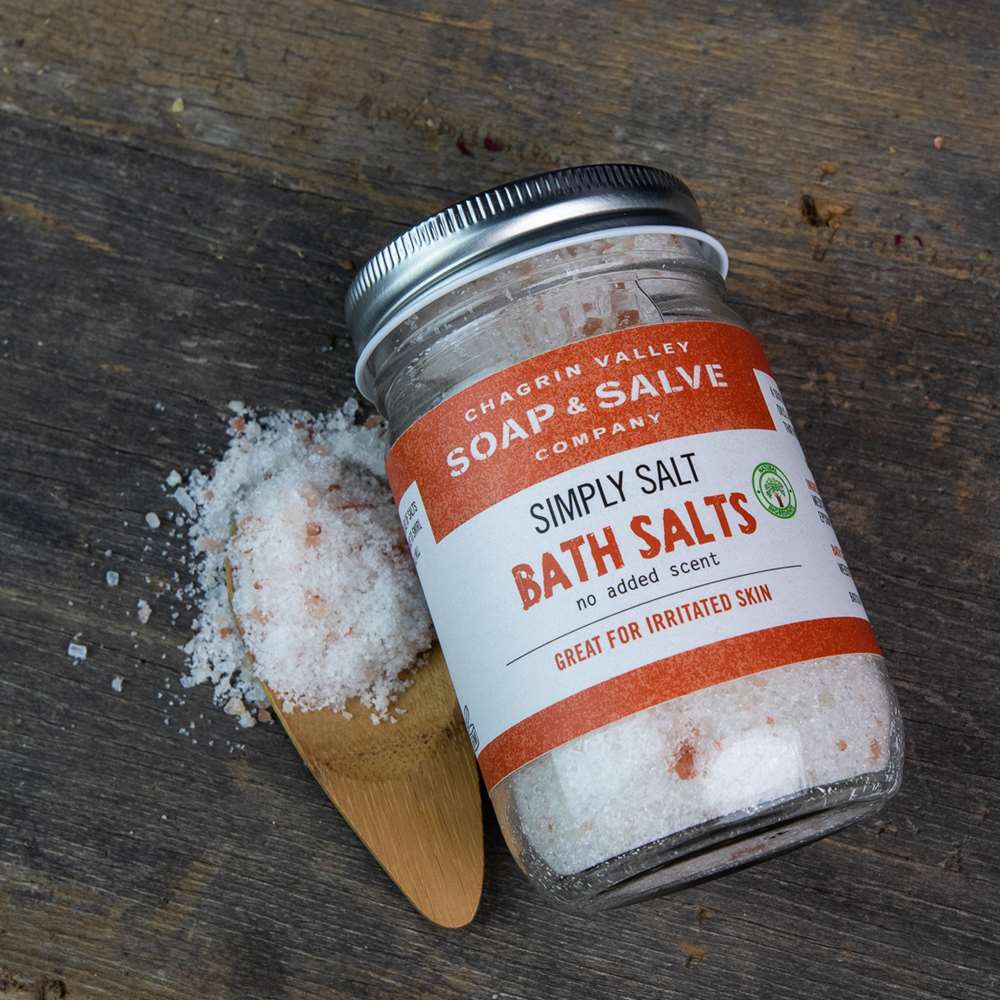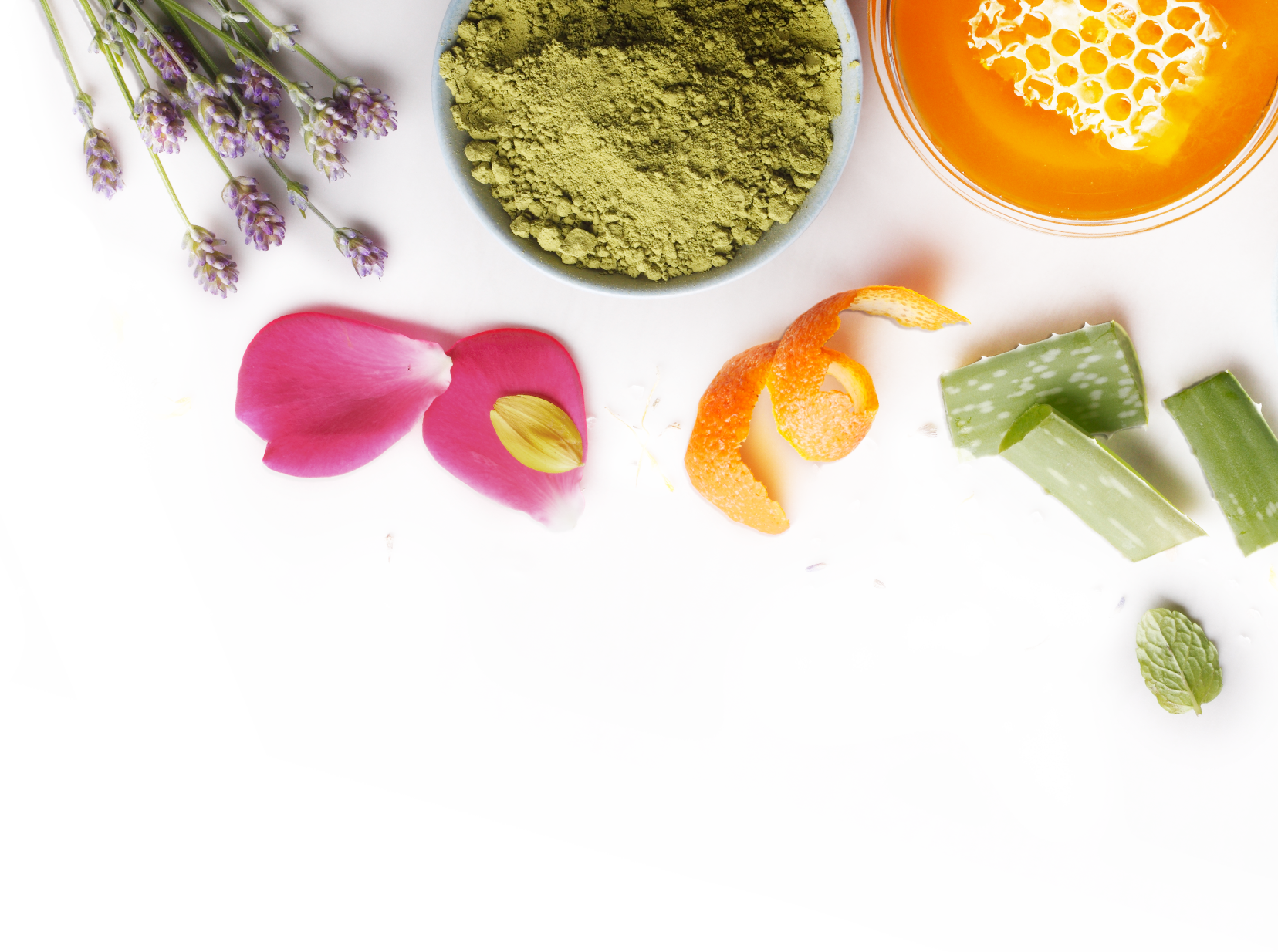 Effective, Feel Good Ingredients
The goal is simple: to Harness the Power & Simplicity of Nature® to cleanse, soothe, heal, and protect your skin and hair!
Our unique formulas rely on moisturizing oils and butters, healing botanicals, and pure essential oils. We choose every ingredient with one end-result in mind….the BEST possible natural skin care for YOU!
Featured Ingredients



All Ingredients:
Our salts are tested for purity, naturally harvested, untreated and organic compliant.
Frequently Asked Questions
Are Chagrin Valley Ingredients & Products USDA Certified Organic?

Chagrin Valley Soap & Salve is a USDA Certified Organic Company

The most important consideration in any business is its customers. Today's world of misleading claims, false advertising, and simple deception, often leaves consumers trying to discover the truth about personal products and their ingredients.

We want our customers to know that we are

committed to transparency in everything we do.

We want our customers to know that when we say "

organic," we mean it.
We believe that in becoming a USDA Certified Organic company, our customers do not have to wonder if we really use certified organic ingredients or if our organic products are truly organic.
So we choose to be a certified organic company

and abide by the strict standards required for organic certification.

Some of my favorite products are made with ingredients that just do not exist as certified organic. Why? At this time there are no standards created for ingredients specifically used in the personal care product industry. Organic certification of personal care products is based on the organic food standards set by the National Organic Program of the USDA.

But since we are a certified organic company, we are required to submit documentation that even our "non-organic ingredients" were produced without the use of toxic pesticides, genetically modified organisms (GMOs), sewage sludge, or irradiation.

Why Did We Become a Certified Organic Company?

What Do All of the Organic Labels Mean?

---

View Answer Page
What Do The Different Organic Symbols Mean?

We use two different organic symbols on our website.

Each symbol has a unique definition!

Organic Labels

The "certified organic" labeling has been developed by the USDA and refers to organic claims and labeling on food and personal care products in the United States. The USDA has very strict guidelines for the percentage of organic ingredients necessary to receive organic certification. Other countries have their own certification procedures, requirements, and standards. Labeling criteria and allowable ingredients differ from those in the US.



The USDA Organic Logo Label can be used on products that meet the standards of the first two tiers of the organic labeling system in which 95 - 100% of the ingredients are certified organic.

Most of our non-soap products fall into this category and display the USDA logo!

The Certified Organic by OEFFA label is used in our company for two reasons . . .

Soaps and Shampoos: These products contain at least 8% of the sodium hydroxide due to the process of soapmaking. Our "organic" soap is about 87% to 92% organic, but the USDA standard states that a product must be made of 95-100% organic ingredients in order to bear the USDA Certified Organic seal shown above. We are also not allowed to use the words "organic soap" on the label.

Wildharvested Ingredients: When using any agricultural ingredient (any ingredient that has a biological origin) that is not certified organic the same labeling rules we use for soap apply.

The USDA rules for proper labeling state that the products may display the certifying agent's logo but not the USDA organic logo. Our USDA certifying agency is OEFFA (The Ohio Ecological Food and Farm Association). Their logo is displayed on our "organic" soaps and shampoos.

Why do some soap companies use the word "organic" on their labels--even though it is against the rules? Click Here to Read More about Rules for Organic Labeling of Soap!

Unofficial Labels

We sometimes use an unofficial symbol for products made with "natural" ingredients that do not meet the criteria for either label above. You may see this type of symbol on products, like the Dead Sea Black Clay, Bamboo Charcoal, and Loofah Pumice Foot Soaps and our Mud & Clay and Rosemary Mint Charcoal Shampoo Bars.

Organic certification is based on organic farming and agriculture standards. As a result, the list of allowable non-agricultural ingredients (like clay, salt, mud etc) is based on raw materials used in agriculture or food production. Unfortunately, ingredients like some Clays, Pumice, Dead Sea Mud and Bamboo Charcoal are not used in farming or food production and thus do not appear on the list.

Although it may seem long, this is really a very brief description. For more detailed information please read, "What Do All Of The Organic Labels Mean?"

---

View Answer Page
I Have Allergies What Natural Skincare Products Are Safe For Me?

Help! I Have Allergies

Trying to choose the right natural soaps or skincare products can be a bit overwhelming especially when you have allergies and/or skin sensitivities.

Since we proudly list every ingredient in all of our products, reading the ingredient list will help to eliminate ingredients that may cause you problems.

We always recommend doing a patch test before using any new products especially if you have sensitive skin or allergies.

We receive so many emails asking for help with allergies, we created categories in our "Help Me Choose" section to provide information for those with allergies or sensitivities to nuts, coconut, shea butter and gluten.

Check out our help me choose pages!!

If you are allergic or sensitive to any of the ingredients in our products, they may cause skin irritation. Even natural ingredients may cause sensitivities.

People with severe allergies--please note: If you have severe anaphylactic-type reactions to ANY of the ingredients in ANY of our products, please do not buy our products. We have dedicated soap rooms and product rooms that are kept meticulously clean, but we cannot guarantee against possible cross-contamination of individual ingredients.

---

View Answer Page