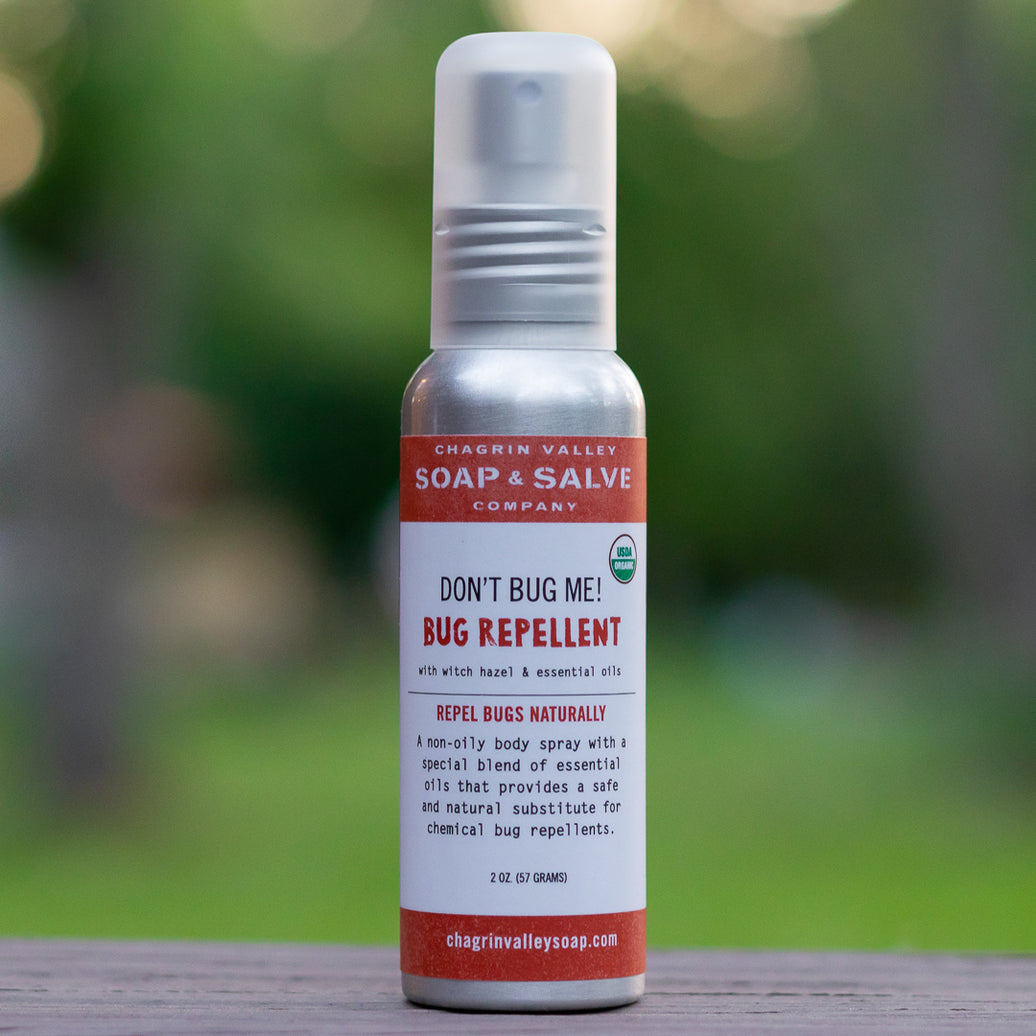 We harnessed the power of plants to create an organic bug spray that repels insects naturally! A special blend of essential oils provides a safe and effective natural substitute for chemical bug repellents. Contains no DEET, petroleum products or synthetic chemicals.

Product Overview

Plants have been repelling insects and bugs to protect themselves since the beginning of time. So

we harnessed the power of plants

to create an organic bug repellent spray made with organic witch hazel and a blend of essential oils that repels insects Naturally!

Our special blend of essential oils includes lemon eucalyptus, recommended by the Centers for Disease Control and Prevention (CDC) as an alternative to DEET.


All Natural, Certified Organic, Vegan, Cruelty-Free, Non-GMO
A safe natural substitute for chemical-laden bug repellents
Not harmful to the environment
Fresh clean scent
Effective natural bug spray for the whole family
Just Shake Vigorously & Spray--Sprayer is included
How To Use

For Best Results: Shake & Spray

Shake vigorously before using -- Works best if shaken before each application! *(See note below)
Apply to the skin as often as required paying special attention to places that bugs like to bite you
Apply to the pulse points on your body. These areas, which have more body heat due to the warmth of your blood, are the best spots to apply a scent that you want to last a bit longer. Pulse points are located behind your ear, at the bottom of your throat, on your wrist, inside your elbow, and behind your knee
If wearing short pants or shirts, lightly spray onto exposed skin, avoiding eyes and mucous membranes
Most effective if applied about 5 minutes before venturing outside
Reapply as needed

Precautions:

If you are pregnant, please discuss the use of any product with your health care provider

Do not directly spray into face--f

or application to face apply to hands and wipe on face avoiding contact with eyes and mouth.
For small children or those with sensitive skin it is recommended that you do a patch test before using and if

you have any questions, check with your healthcare provider

Please have adults do the applying and do not apply to young children's hands
Avoid contact with eyes--i

n case of eye contact, wash eyes with plenty of water

*Note about shaking: We were asked by our customers to create this spray without an alcohol base. We chose Witch Hazel since after a lot of experimentation it seemed to hold the essential oils in suspension the longest. Witch Hazel behaves like water and although it does contain a small amount of alcohol, it is not enough to truly solubilized ("dissolve") essential oils.

As the product sits the essential oils will tend to separate out and sit on the top (like salad dressing) which is why in order to achieve the best results you MUST shake often during application.




As you read about our natural bug repellents, please note that if you are looking for long-lasting protection in severe conditions, such as venturing into areas that are heavily infested with mosquitoes and ticks that carry disease, like Malaria or the Zika virus, DEET is still recommended as the most effective. The CDC website has numerous pages of information concerning insect-borne diseases, the most effective insect repellents, and travel precautions.




If you have very sensitive skin or are simply trying a new product for the first time, we always recommend doing a patch test.

For external use only. Discontinue use if irritation occurs. Best if used within 6 months of opening.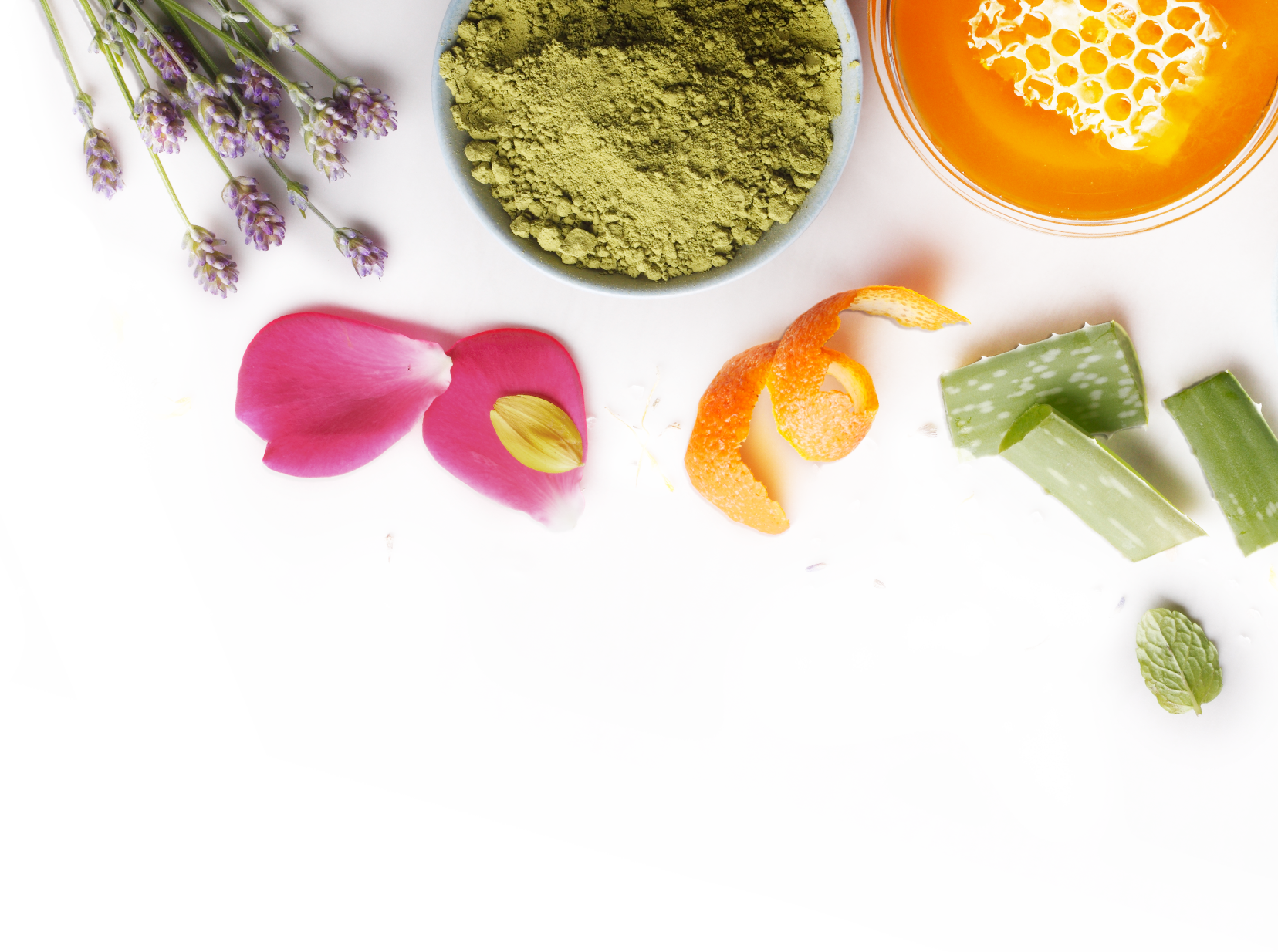 Effective, Feel Good Ingredients
The goal is simple: to Harness the Power & Simplicity of Nature® to cleanse, soothe, heal, and protect your skin and hair!
Our unique formulas rely on moisturizing oils and butters, healing botanicals, and pure essential oils. We choose every ingredient with one end-result in mind….the BEST possible natural skin care for YOU!
Featured Ingredients
Organic Basil Essential Oil
Organic Citronella Essential Oil
Organic Lemon Eucalyptus Essential Oil
All Ingredients:
Precautions:
If you are pregnant, please discuss the use of any product with your health care provider

Do not directly spray into face--f

or application to face apply to hands and wipe on face avoiding contact with eyes and mouth.
For small children or those with sensitive skin it is recommended that you do a patch test before using and if

you have any questions, check with your healthcare provider

Keep out of reach of children. Please have adults do the applying and do not apply to young children's hands
Avoid contact with eyes--i

n case of eye contact, wash eyes with plenty of water